From Diaspora
 dESH.DUBS and Milz unleash Reggae magic with new single 'Mary J'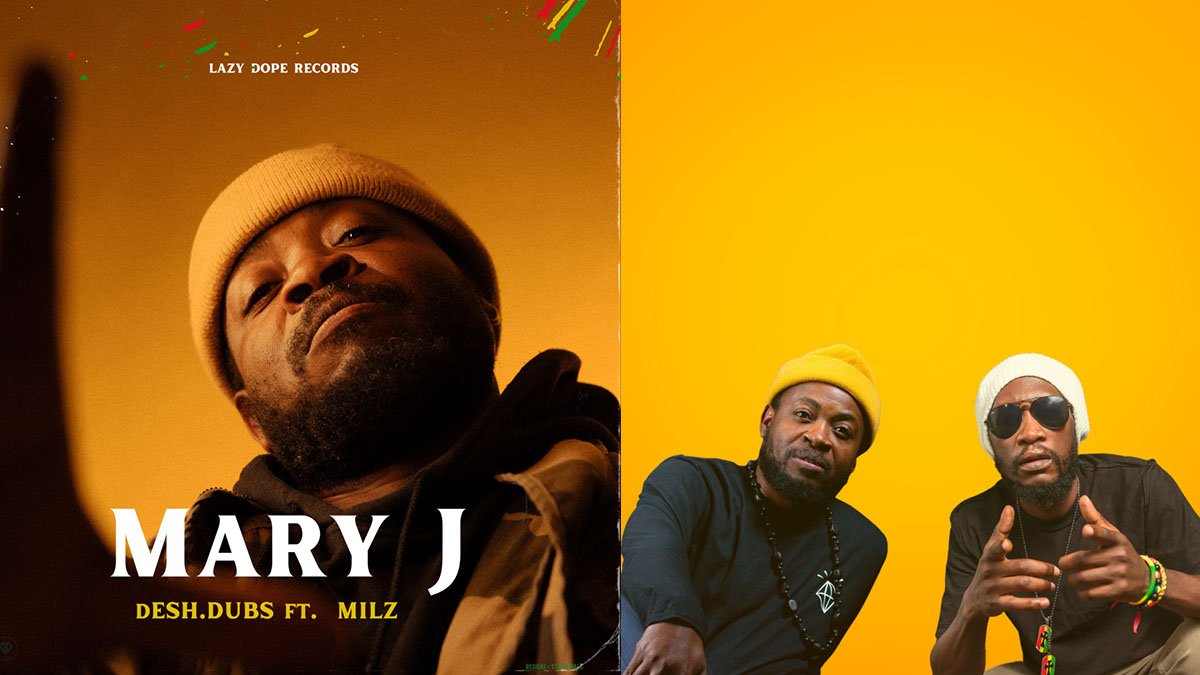 Brace yourselves for this Reggae revelation! dESH.DUBS, the maestro of Reggae's melodious realm, is back with a new single titled 'Mary J.'
This musical masterpiece, featuring Milz, promises to sweep listeners off their feet with its enjoyable rhythms and lyrics.
'Mary J' is an embodiment of the magic that unfolds when two musical geniuses come together.
With a rich blend of bass guitar, percussion, piano and synth, the track weaves an immersive musical landscape that is bound to enthrall Reggae enthusiasts along with anyone who enjoys good music.
Lyrically, 'Mary J' soulfully attests to love and connection, with lines like "You have no drama, you treat me like me mama.: This song showcases dESH.DUBS' artistic brilliance and also the profound chemistry shared between these two musical prodigies.
In dESH.DUBS' own words, "I'm no longer trying to prove a point; I'm just following the path the universe laid before me." This venture with Milz transcends a mere collaboration; it's a convergence of two kindred spirits, two creative souls united by their love for music.
dESH.DUBS describes his synergy with Milz as something truly extraordinary, where sparks fly and musical alchemy happens every time they lock horns.
Behind the scenes, the magic of 'Mary J' was conjured by none other than the illustrious Spanish producer, Victor Gallardo, lending an international flavor to this musical gem.
In the words of the artist, "Mary J is nothing short of a masterpiece; there's simply no other way to describe it." To truly appreciate the brilliance of this collaboration, listeners are urged to lose themselves in the alluring soundscape of 'Mary J.'
Reggae enthusiasts, music connoisseurs and curious souls are invited to immerse themselves in the harmonious symphony brought to life by the combined genius of dESH.DUBS and Milz.
Stream or download 'Mary J' across all major digital platforms here.
Instagram: desh_dubs
Twitter/X: @dESH_
Facebook: DESH DUBS
Instagram: milzagain
Facebook: MILZ MUSIC
THANK YOU for constantly reading stories on Ghana Music. Kindly like, follow, comment and SHARE stories on all social media platforms for more entertaining updates! Do you have content that you want featured on Ghana Music? Reach out to us via Email at info@ghanamusic.com or on WhatsApp on 055 979 9767. #GhanaMusic