Top Stories
Tinny addresses no-show at Shatta's Concert although showing up at Sarkodie & Stonebwoy concert; gives reason for anti-ageing looks!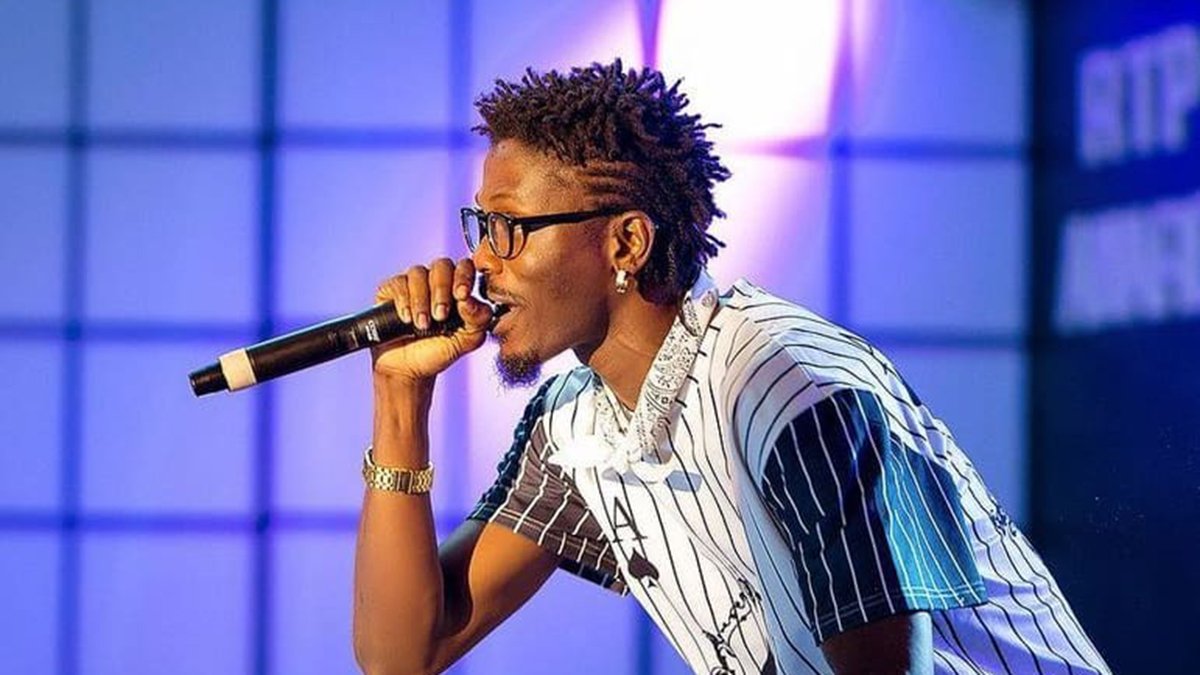 Ace rapper, Nii Addo Quaynor, aka Tinny has addressed reasons for not attending Shatta Wale's Freedom Wave concert and also shared the secret behind his anti-ageing looks.
Tinny disclosed the importance he attaches to official invitations from his colleagues who wish to see him perform at their shows.
According to the 'Makola Kwakwe' hitmaker, fans have questioned his absence at his godson, Shatta Wale's Freedom Wave concert, which came off on December 25.
It came as a surprise when Tinny graced the stage at rapper Sarkodie's annual Rapperholic concert, which came off on the same day as Shatta's joint concert with Medikal.
Tinny has disclosed that Shatta failed to invite him, the reason why he honoured Sarkodie's invitation out of respect.
He, however, did not comment on any bad blood between himself and the famous Dancehall musician.
"I have been receiving questions from people on why I wasn't at Shatta Wale's Freedom concert but went to support Sarkodie on the same night. Sometimes they don't understand…he (Shatta Wale) did not invite me but Sarkodie did.
"I would have gone there regardless but that will be your own way…if a fellow artiste doesn't invite you for their show, you can decide to just go and surprise him, put smile om his face and show him love. It all depends on you," Tinny disclosed in an interview with actor Kwaku Manu in January 2023.
Tinny who is set to release an album this year also highlighted the importance of supporting one another in the local music industry; adding that some of his musicians prefer to surprise their colleagues even without an invitation.
He continued: "However when you are tired, you don't stress. This is why I went to Rapperholic, and not Freedom Concert. I was not invited. I was invited to Sarkodie's own at the Grand Arena.
He personally invited me so I will go. I can't say no to those stuff. I attach importance to invites from my colleagues because they need my support. We have to come together and lift the flag of Ghana high so I have to be there."
Furthermore, Tinny has for years been showered with accolades for his youthful and radiant look, which makes it hard to determine his real age.
The 40-year-old singer has opened up about what keeps him young.
According to the 'Makola Kwakwe' hitmaker, he lives a stress-free life. One that affords him peace of mind at all times despite the pressures of life.
"Everyone says I am not aging, that is what they say. It is scary but it is all with the mind. The mind doesn't stress at all. The mind is stress free…it keeps things on the low. To my knowledge, my mind is always fine. I don't give myself pressure," Tinny disclosed in an interview actor Kwaku Manu.
Tinny has admonished individuals to manage the pressures of life, as failure to do so will cost them a healthy and long life.
"Those I started with have changed, the pressure is too much. You can't avert pressure, the problems won't stop coming. You just need to manage it," he adviced.
Speaking in an interview back in December 2022, Tinny clarified that he holds nothing against any of his colleagues in the music industry.
"There is peace every time, I am not into beefing and stuff. I see myself as an artiste who doesn't have beef with anybody at all in this industry. Maybe the people got it twisted," he said.
THANK YOU for constantly reading stories on Ghana Music. Kindly like, follow, comment and SHARE stories on all social media platforms for more entertaining updates! Do you have content that you want featured on Ghana Music? Reach out to us via Email at info@ghanamusic.com or on WhatsApp on 055 979 9767.