Top Stories
Rocky Dawuni describes 3rd Grammy snub as "John The Baptist paving the way"; names a few potential Ghanaian acts that can win!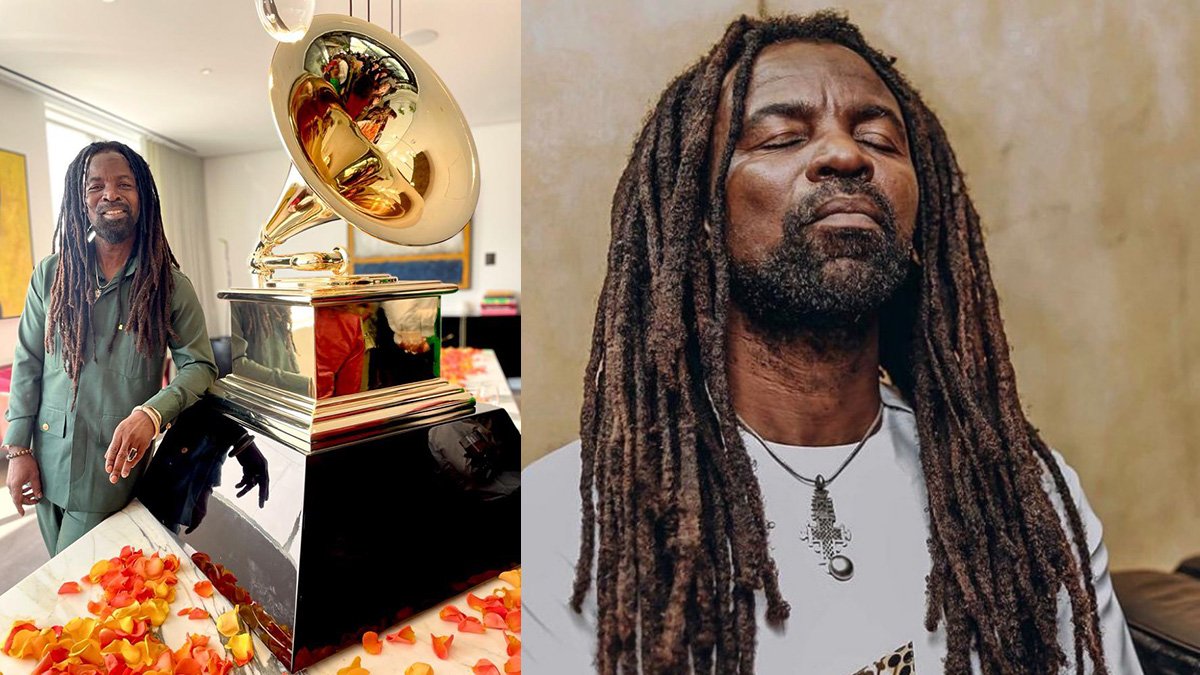 Singer-songwriter, record producer & three-time Grammy nominee, Rocky Dawuni has likened himself to the biblical character of 'John the Baptist' blazing the trail for other Ghanaian artists to win.
Expectations were high this year for Ghana's Rocky Dawuni to win a Grammy after he had failed in two previous Grammy awards in 2015 and 2021.
In an interview with Berla Mundi at the all African Grammy nominee brunch, Rocky said he always carries a victory mindset and he believes he is paving way for Ghanaian artists to make it to the top.
''I have a victory mindset all the time that is why my music is at where it's at, so I'm going keep having that victory mindset,'' he stated.
The three-time Grammy nominee also named Ghanaian artistes he believes can and will make it to the top.
''I think all our artistes have the big potential, from Samini, Stonebwoy, Shatta Wale, Kweku Flick, Black Sherif, Sarkodie, Worlasi, etc, I can't even name all of them because then I will be doing a disservice to all, but it is time that our music is poised.
''I have always made a point that, for me I am like John the Baptist, I go out and I prepare the way and sometimes when you prepare the way, it is either you are the one or you are preparing the way for others to walk through but in all the glory belongs to God, glory belongs to Africa, glory belongs to Ghana,'' he said.
Rocky's song 'Neva Bow Down' which features Blvk H3ro was nominated in the "Best Global Performance" category at the 65th annual Grammy awards. The song was released on September 22, 2022.
Last year, Rocky Dawuni's 'Voice of Bunbon Vol. 1' album also got a nomination in the Best Global Music Album category.
This comes after his sixth studio album, 'Branches of The Same Tree' which was nominated for a Grammy Award for Best Reggae Album in December 2015.
THANK YOU for constantly reading stories on Ghana Music. Kindly like, follow, comment and SHARE stories on all social media platforms for more entertaining updates! Do you have content that you want featured on Ghana Music? Reach out to us via Email at info@ghanamusic.com or on WhatsApp on 055 979 9767.