Top Stories
Soorebia's "Made In Bolga" Culture Festival: A Celebration of Bolgatanga's Rich Cultural Heritage
Soorebia's "Made In Bolga" Festival is an annual event that celebrates the rich cultural heritage of Bolgatanga, and that of the entire Upper East Region of Ghana.
The festival, which is organized by Soorebia and BBT, showcases the town's traditional music, dance, food, fashion, and arts and crafts.
It is a celebration of the town's vibrant and diverse cultural identity and also presents an opportunity to showcase the talents of its people.
The "Made In Bolga" festival will this year be a two-day event slated for April 9 and 10 respectively.
The 9th day of April is for an exhibition of traditional arts and crafts championed by the Center For National Culture at the Bolgatanga Jubilee Park.
The vendors will be showcasing a wide range of traditional crafts, including basketry, pottery, beadwork, and leatherwork.
The entry is free for visitors who can watch the artisans at work, and purchase handmade souvenirs and gifts to take home.
The 10th day is assigned to climax the event with a musical concert by Soorebia and many artistes at the Jocom Golden Hotel.
"Made In Bolga" attracts visitors from all over Ghana, as well as international tourists who are interested in experiencing the unique culture of Bolgatanga.
One of the highlights of this year's festival will be the traditional music and dance performances, especially the "Pogne" dance competition that will see winners take home cash prizes.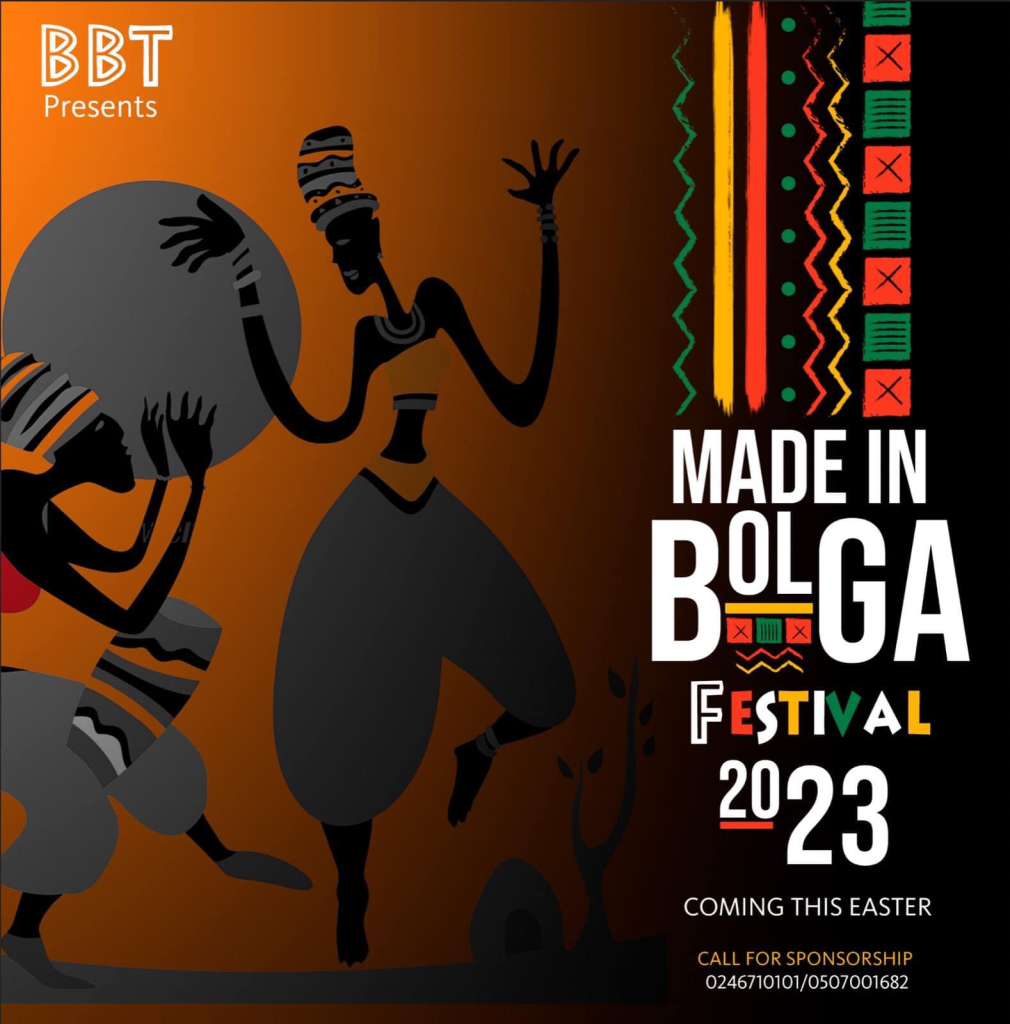 The festival features performances by various cultural groups. These groups showcase traditional dances accompanied by the hypnotic rhythms of the xylophone, kologo, and other traditional instruments.
The festival also features a fashion display, showcasing the vibrant and colorful traditional clothing of Bolgatanga. The fashion display features designs by local designers, showcasing the intricate embroidery, weaving, and beading techniques used in the creation of traditional clothing.
The Soorebia "Made In Bolga" Culture Festival is an important event that celebrates the rich cultural heritage of Bolgatanga.
It is an opportunity for visitors to experience the unique culture of the town, and to support the local artisans and craftspeople who keep these traditions alive.
The festival is a testament to the resilience of Bolgatanga's people and their commitment to preserving their cultural identity in the face of modernization and globalization.
The Upper East Regional Minister, Stephen Yakubu, the Bolgatanga Municipal Chief Executive, Alex Asanga, the regional director of the Ghana Tourism Authority (GTA), Mr. Wisdom Ahadzi, representatives from the Regional House of Chiefs, traditional leaders, and many other dignitaries.
Happy Man Bitter is the main sponsor.
THANK YOU for constantly reading stories on Ghana Music. Kindly like, follow, comment and SHARE stories on all social media platforms for more entertaining updates! Do you have content that you want featured on Ghana Music? Reach out to us via Email at info@ghanamusic.com or on WhatsApp on 055 979 9767.