Top Stories
Kelvin Kay's latest release 'Pure Love' is an enchanting tribute to the essence of genuine love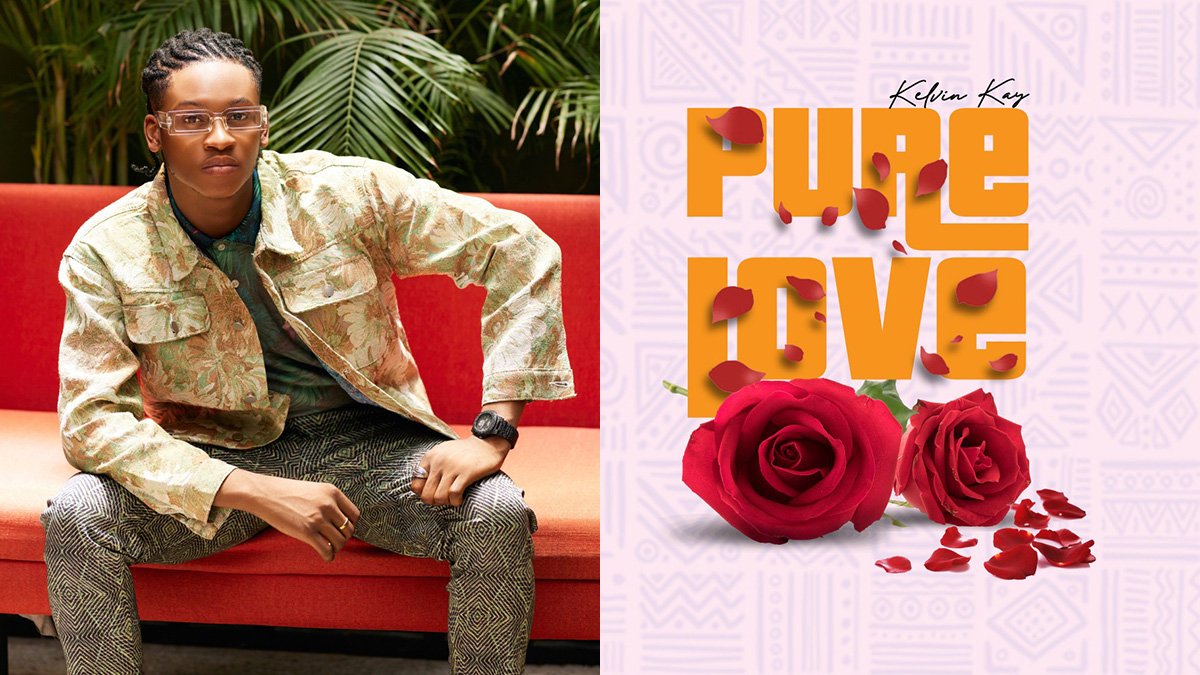 In an era dominated by more ego and less love, Kelvin Kay's latest release, 'Pure Love' serves as a tribute to the essence of genuine love.
This enchanting track fuses Afrobeats, Highlife and R&B to create a modern, soulful sound that transcends genres and borders.
It is a heartwarming and captivating musical experience that will leave listeners grooving and swaying to its rhythm. Stream or download 'Pure Love' across all major digital platforms here.
Produced by the talented, Dredw with co-production by Gomezbeatx, 'Pure Love' is a musical masterpiece that flawlessly harmonizes various instruments, including the bass guitar, electric guitar, synthesizer, piano, drum kit and harp.
As a gift to a special person in his life and an expression of his deep affection, Kelvin Kay penned the lyrics of 'Pure Love' with utmost sincerity and soulful passion. The track serves as the second single off his upcoming EP, providing a tantalizing teaser of the delectable sounds to expect from this exciting project.
Kelvin Kay's unique approach to music composition speaks volumes about his desire to bridge the gap between local and international audiences. His lyrics, seamlessly blending English, Twi and other local languages, cater to diverse listeners, creating a harmonious and authentic sound.
Kelvin Kay's music is a true reflection of his personal life experiences. With his lyrics, he takes listeners on a journey through the complexities of love, relationships and life.
He uses his alluring voice, melodic compositions and meaningful lyrics to create an irresistible sound. His unique sound and style are an amalgamation of inspiration from global artists such as John Legend, Wizkid, Chris Brown, August Alsina and Kojo Antwi.
Kelvin Kay's latest music release, 'Pure Love' is a masterpiece that goes beyond just being captivating and heartfelt. It is a reflection of his talent, creativity and commitment to using his music to spread positivity, love and hope.
The track's universal message of love and the power of human connection resonates deeply in these uncertain times and its masterful fusion of different genres sets it apart as a truly unique and important addition to the global music scene.
Instagram: kelvinkaymusic
Twitter: @iamKelvinKay
Facebook: KelvinKay
THANK YOU for constantly reading stories on Ghana Music. Kindly like, follow, comment and SHARE stories on all social media platforms for more entertaining updates! Do you have content that you want featured on Ghana Music? Reach out to us via Email at info@ghanamusic.com or on WhatsApp on 055 979 9767.