Top Stories
Enter The Realm Of Jessy DeGreat: Unleashing His Rap Mastery In 'Bars Freestyle'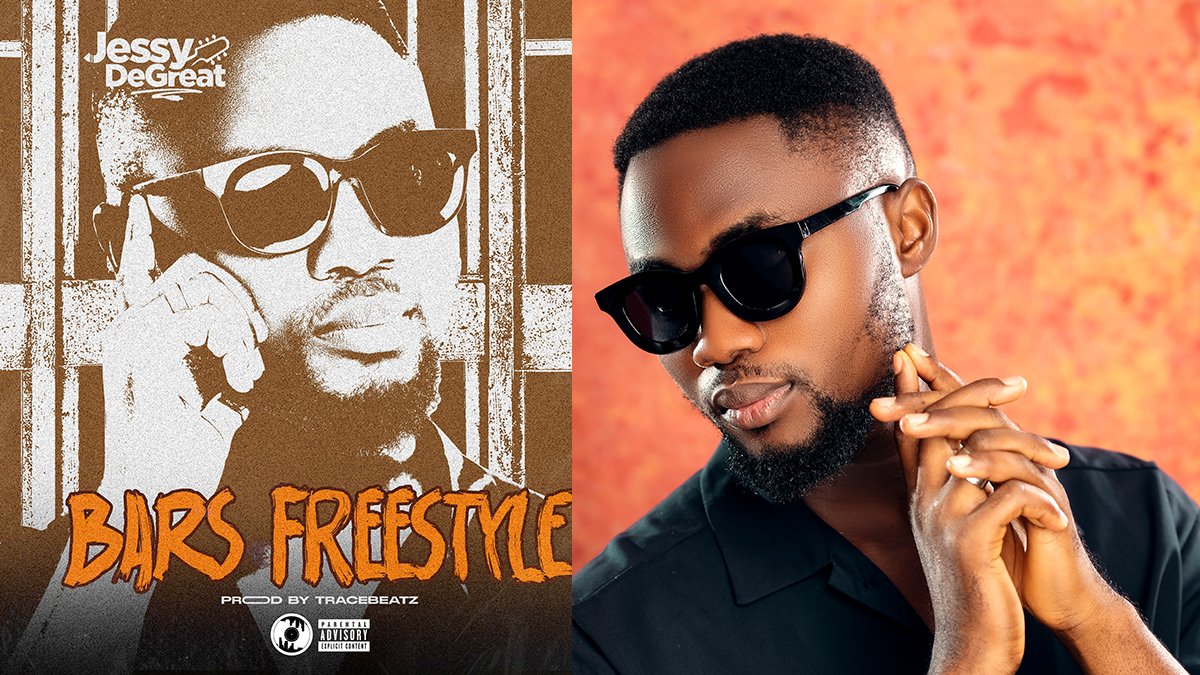 Get ready to witness the resurgence of a musical force as Jessy DeGreat, formerly known as Jessy Gh, re-emerges with a brand new freestyle release titled "Bars Freestyle."
Following his recent decision to rebrand himself, this Ghanaian hip-hop artist wastes no time in reminding music enthusiasts of his immense influence in the rap world. "Bars Freestyle" serves as the perfect reintroduction to Jessy DeGreat's lyrical abilities and competence.
From the very first verse, it becomes evident that he is here to reclaim his rightful place in the hip-hop pantheon. The freestyle showcases Jessy's unparalleled skills in crafting intricate wordplay and delivering each line with precision and conviction. 
This track is more than just a display of lyrical prowess; it serves as a challenge to fellow artists to engage in a thrilling lyrical war. Jessy DeGreat fearlessly invites his peers to go "bar for bar" with him, putting his confidence on full display.
It's an exhilarating invitation that promises an explosive clash of rap titans. What sets "Bars Freestyle" apart is the captivating fusion of languages employed by Jessy DeGreat. 
Seamlessly weaving between his native tongue, "Ewe," and English, he offers listeners a unique linguistic experience. This blend adds a distinct flavour to his music, creating a truly immersive and engaging sonic journey. Listeners are in for an exciting treat with "Bars Freestyle," but that's not all.
Jessy DeGreat has promised a slew of amazing releases in the pipeline, ready to captivate us with his signature style and musical versatility.
So buckle up and prepare for a thrilling ride, as Jessy DeGreat proves why he is a force to be reckoned with in the hip-hop scene. Immerse yourself in the world of Jessy DeGreat's "Bars Freestyle" and witness the evolution of a true artist. 
Stay tuned for more electrifying releases on the horizon, as this Ghanaian sensation continues to push boundaries and redefine the rap game. So go ahead, press play, and let Jessy DeGreat's lyrical mastery take you on an unforgettable musical journey.
It's time to embrace the greatness of Jessy DeGreat and join the movement that is reshaping the hip-hop landscape.
THANK YOU for constantly reading stories on Ghana Music. Kindly like, follow, comment and SHARE stories on all social media platforms for more entertaining updates! Do you have content that you want featured on Ghana Music? Reach out to us via Email at info@ghanamusic.com or on WhatsApp on 055 979 9767. #GhanaMusic