Top Stories
Fameye visits & showers gifts on biggest fan who named newborn after him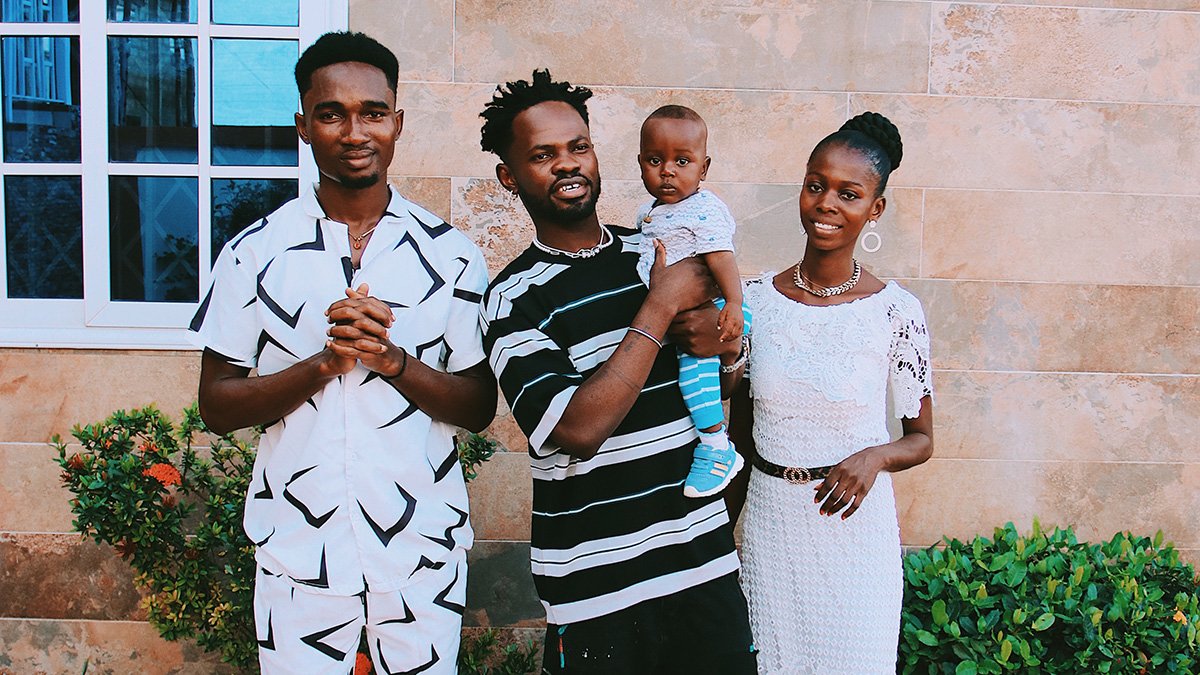 Meet Mr. Aboagye, widely known across social media as Fameye Jnr, a dedicated follower of the multiple award-winning Ghanaian singer and songwriter, Fameye.
So deeply influenced by Fameye's music and persona, Mr. Aboagye has named his newborn son Peter Fameye Aboagye, as a testament to his unwavering fandom.
The decision to name his son after him is a testament to the significant influence Fameye has had on his life.
Fameye's rise to fame has been nothing short of extraordinary. With his unique blend of Afrobeats and highlife music, he has won the hearts of many and beyond.
His songs often touch on everyday struggles and the pursuit of success, making him relatable to people from all walks of life.
Fameye earlier this week took time off his busy schedule to surprise this fan with some items to support the upbringing of the child. Lovely gesture!
THANK YOU for constantly reading stories on Ghana Music. Kindly like, follow, comment and SHARE stories on all social media platforms for more entertaining updates! Do you have content that you want featured on Ghana Music? Reach out to us via Email at info@ghanamusic.com or on WhatsApp on 055 979 9767. #GhanaMusic