Top Stories
Ghana Music Freestyle: Addi Vora poised to grab ultimate prize with indigenous Afro-Dancehall vibes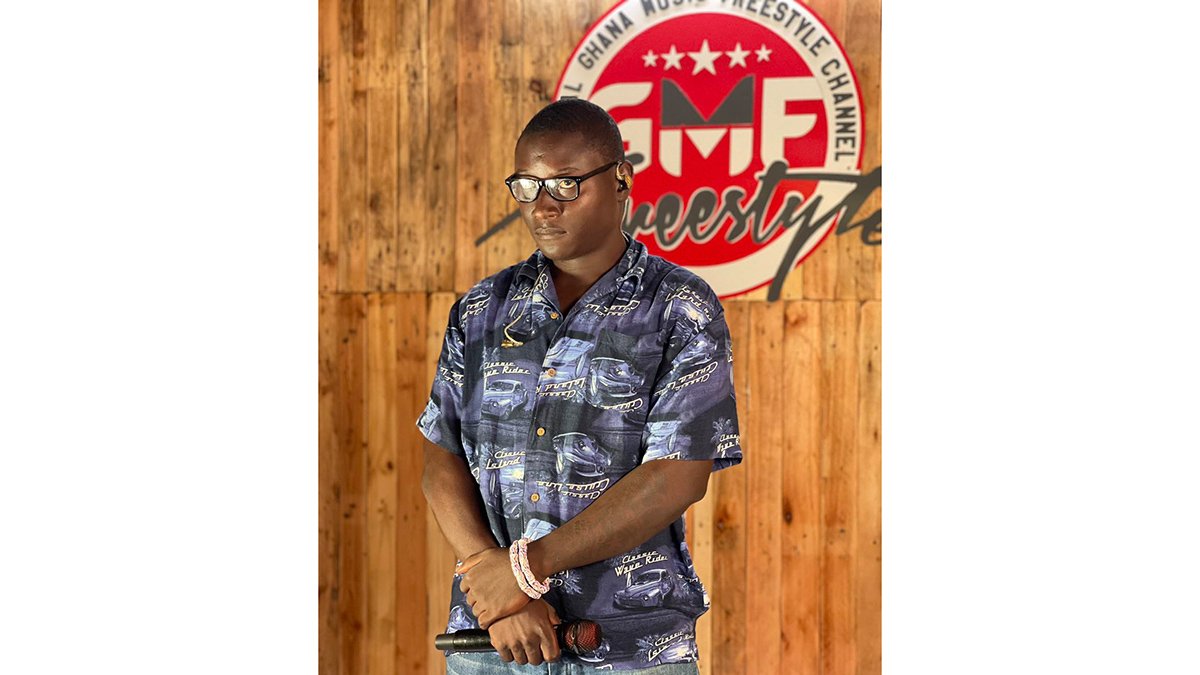 In the heart of Ghana Music Freestyle's editions, emerging talents are leaving their mark, and one name stands out among the rest – Samuel B. Addi a.k.a Addi Vora.
Hailing from the picturesque town of Ada, this talented artist has captured the essence of Afro dancehall and Afroswing, creating a unique musical fusion that resonates with audiences far and wide.
As a top 5 finalist in the inaugural edition of the Ghana Music Freestyle competition, Samuel B. Addi's journey from school drummer to center stage is a story of passion, cultural pride, and a bright future in the music industry.
Roots and Rhythms: Early Beginnings
Samuel B. Addi's love affair with music can be traced back to his days as a young school student. From the very beginning, he was immersed in the world of rhythms and beats, taking on the role of a drummer and participating in his school's cultural troop.
This early exposure laid the foundation for his musical journey, igniting a passion that would drive him to explore his creativity and embrace his Ada heritage.
Cultivating Craft: Mentorship and Inspiration
Behind every successful artist is a mentor who played an instrumental role in their development. For Samuel B. Addi, that mentor is Adija Palmar, a guiding figure who helped shape his craft and refine his artistic vision.
Drawing inspiration from renowned Jamaican artist Vybz Kartel, Samuel honed his skills, learned the intricacies of dancehall, and infused it with the rich cultural tapestry of his Ada background.
Afro Dancehall and Afroswing Fusion
Samuel B. Addi's music is a harmonious blend of Afro dancehall and Afroswing, seamlessly intertwining traditional rhythms with contemporary sounds.
This genre fusion has garnered him a dedicated following, as fans connect with the familiar beats while being swept away by his innovative approach.
His musical catalog boasts an array of tracks that celebrate his heritage and showcase his ability to create infectious melodies that get audiences moving.
A Glimpse into the Future
As Samuel B. Addi stands on the cusp of a promising career, he has no shortage of future projects in the pipeline. With a fervent dedication to his craft, he remains committed to creating music that speaks to his audience on a personal level.
As he continues to explore his musical range and push artistic boundaries, fans can expect many more exciting releases that capture his growth as an artist.
Connecting Through Management
For those eager to connect with Samuel B. Addi and stay updated on his musical journey, his management team can be reached at 054 265 8370.
This direct line of communication ensures that fans can follow his progress, attend live shows, and be the first to experience his upcoming releases.
Ghana Music Freestyle: A Spotlight on Talent
Samuel B. Addi's presence as a top 5 finalist in the debut edition of Ghana Music Freestyle is a testament to his dedication and undeniable talent.
His ability to blend traditional influences with contemporary sounds has set him apart in a competitive industry. As he continues to make waves and represent his Ada heritage, audiences can look forward to witnessing his meteoric rise in the world of music.
In a landscape teeming with musical possibilities, Samuel B. Addi is a shining example of an artist who is unafraid to embrace his roots, blend genres, and carve his own path to success.
As he steps into the spotlight, his journey serves as an inspiration to aspiring musicians and a reminder that authentic artistry knows no boundaries.
About Ghana Music Freestyle:
Ghana Music FreeStyle Channel presents an opportunity to discover and propel grassroot music talents unto mainstream stardom. Ghana Music Freestyle – Own the stage, Rule the Mic!
THANK YOU for constantly reading stories on Ghana Music. Kindly like, follow, comment and SHARE stories on all social media platforms for more entertaining updates! Do you have content that you want featured on Ghana Music? Reach out to us via Email at info@ghanamusic.com or on WhatsApp on 055 979 9767. #GhanaMusic