Top Stories
Experience the Vibrant Live Energy of Santrofi and Omniversal Earkestra in Their Captivating New Album: Deep into Highlife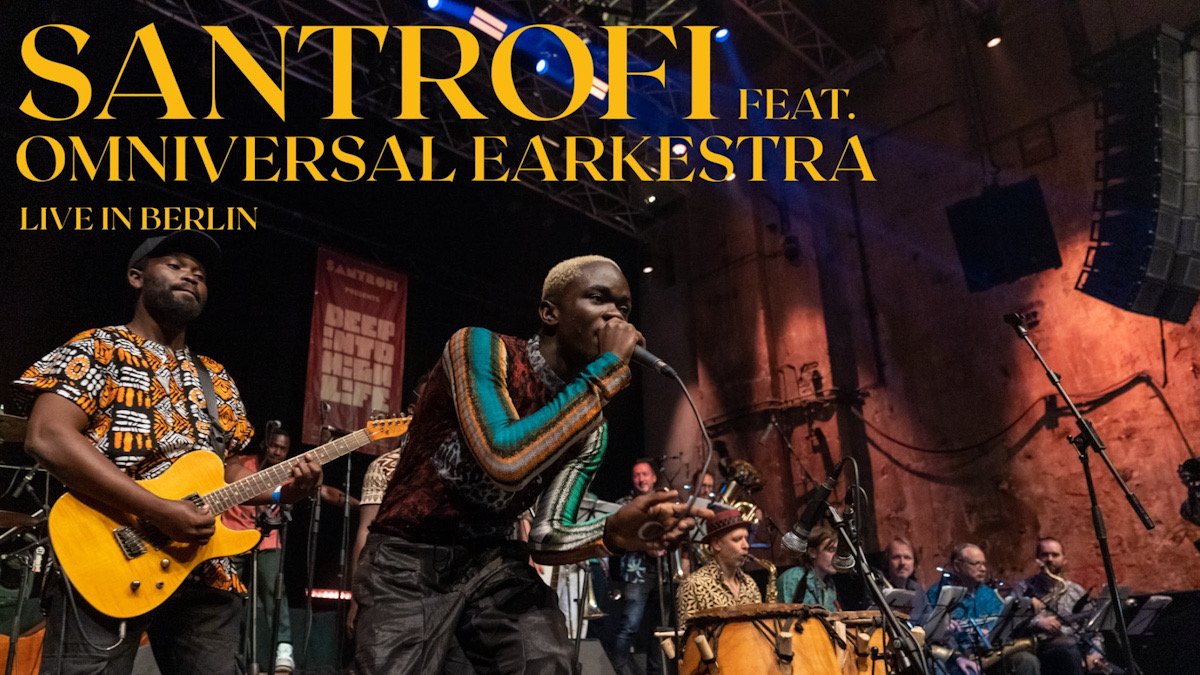 This record captures the amazing live energy of Santrofi, a young 7 piece band from Ghana with a mission to bring Highlife back.
For this record they are backed by Berlins finest 14 piece brass band: the Omniversal Earkestra. Over 25 great musicians on stage all playing their hearts out, all captured on this live LP.
The album documents the grande finale of the 'Deep into Highlife' project taking place 2021/22 in Ghana and Germany.
The project started off in Accra with Highlife shooting stars Santrofi inviting numerous artists on stage for a series of concerts and jam sessions.
The guests included Highlife legends A.B. Crentsil (RIP) and A.K. Yeboah, but also newcomers like Camidoh, Black Sherif and drill rapper Yaw Tog from Kumasi.
In May/June 2022 Santrofi brought the 'Deep into Highlife' experience to Germany. The lineup featured two special guests:
The guitar band legend A.K. Yeboah, a pioneer of Ghanas Highlifescene and father of famous guitar ace Kwame Yeboah. And Ghana drill pioneer Yaw Tog from Kumasi known as 'young bull' by his fans back home.

The final concert of the tour took place at Kulturbrauerei in Berlin on June 2nd 2022. For this very special event Santrofi was backed by Berlin's finest brass unit the Omniversal Earkestra.
The band is a 14 piece brass collective making waves recently with their 'Le Mali 70' album which took them on a recording trip to Mali.
The album features live versions of some of Santrofi's most popular songs backed by the Omniversal Earkestra who wrote horn arrangements for this special session.
It also features 'Suru nipa' an original composition by A.K. Yeboah in which the singer gives invaluable advice to his audience: "Don't be afraid of ghosts, be afraid of humans". And a version of Yaw Tog's single 'Sei mu'.
We invite you to witness the incredible live energy of Santrofi and their lovely collaborators: Let us share this beautiful night with you.
Kojo Ofori (Santrofi) & Jay Rutledge (outhere records)
THANK YOU for constantly reading stories on Ghana Music. Kindly like, follow, comment and SHARE stories on all social media platforms for more entertaining updates! Do you have content that you want featured on Ghana Music? Reach out to us via Email at info@ghanamusic.com or on WhatsApp on 055 979 9767. #GhanaMusic