Top Stories
Eddy Darque makes a bang with his re-entry on debut EP "Big Heart Bigger Mind"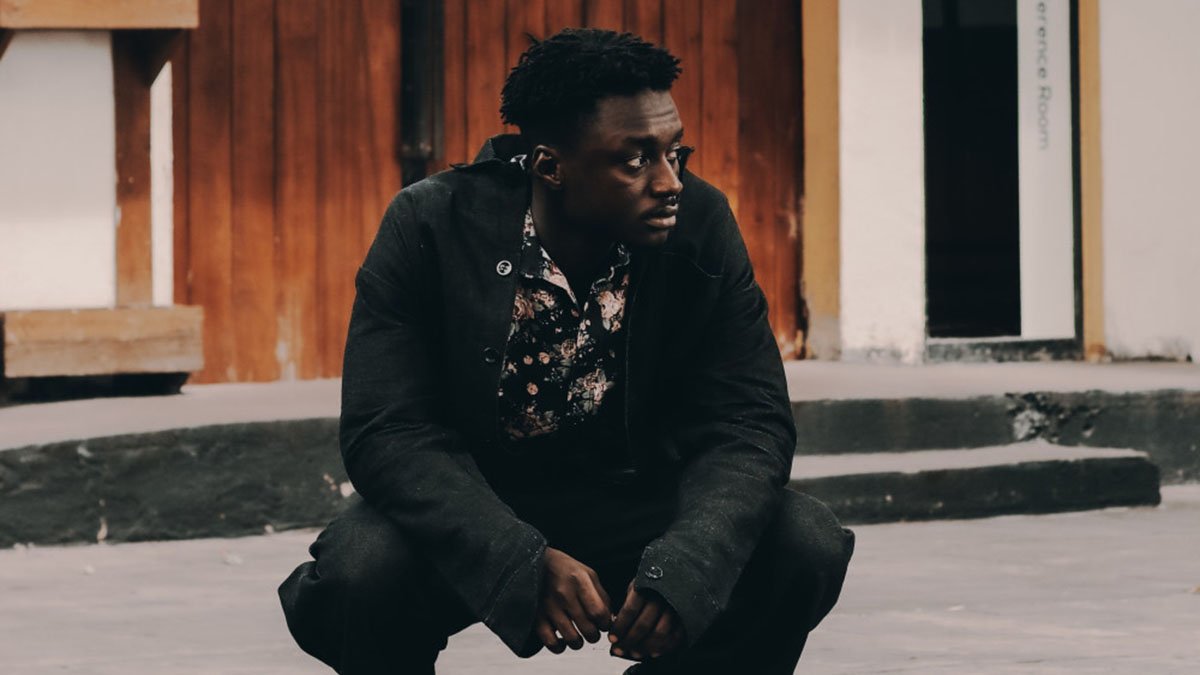 It has been four years since and Eddy Darque is finally ready to make a splash as he did in 2019. Albeit, with a debut EP he calls "Big Heart Bigger Mind." And if you're wondering how big Eddy Darque's return is, sensational is the word!
Eddy Darque is back with a bang! Before going incognito for all these years, the versatile artist had tested the waters with three catchy back-to-back releases: 'Give Me More,' 'Here We Go' and 'We Came to Party,' seemingly finding his spark in his debut year.
Then came COVID-19, and Eddy took some time away from music. It was as if he had given up. But what looked like another short-lived career from the outside was the slow-burning start to another on the inside.
Unbeknownst to fans, the super talented artist was biding his time in the backdrop of mainstream affairs, cutting his teeth.
With "Big Heart Bigger Mind," Eddy invites music lovers to witness his transformational journey of love and self-discovery through four striking songs that effortlessly showcase his magnetic personality.
According to the artist, each track is a chapter in a bigger narrative meant to reveal an aspect of his big heart and bigger mind, ultimately presenting him as a competent storyteller. The result is a project worth every minute of your time.
It begins with a surge of romance on 'Yours,' a smooth ballad featuring Eddy's silky vocals and an intimate production. It's a tender confession that captures the sweet feeling of falling in love in all its glory.
This passion flows into the comforting embrace of the second song, 'Lonely.' Here, Eddy comes off as empathetic, pledging his unwavering support to his audience over flavorful melodies as he assures them, they are never really alone. The result is a soothing song that many won't hesitate to keep on replay.
The mood of the EP shifts to something more lively on 'More Than Enough,' its third track. It settles in as an anthem for self-acceptance and self-love, encouraging listeners to overcome their insecurities.
There's a vibrant production to match this electrifying message, setting anticipation up for the final track, 'Level Up.' A truly blockbuster sound, Eddy wraps things up with a poignant tale of sacrifice and hard work.
It embodies Eddy's journey as an artist, laying down his ambitions with spectacular wordplay. It is a testament to the artist's determination, resilience, gratitude and humility. The song has an interesting dynamic that will leave fans wanting more.
"Big Heart Bigger Mind" is a stunning showcase of Eddy Darque's talent and potential as an artist. The songs he delivers are full of emotion, energy and meaning and will appeal to a wide range of listeners.
He proves that he is more than a musician; he is a showman, a storyteller and a visionary. With this EP, Eddy re-inserts himself into the public eye.
If you are in for music that will make you feel good, think big and dream bigger, stream "Big Heart Bigger Mind" now on all music stores worldwide here.
Instagram: eddydarque Twitter/X: @eddydarque Facebook: Eddy Darque
THANK YOU for constantly reading stories on Ghana Music. Kindly like, follow, comment and SHARE stories on all social media platforms for more entertaining updates! Do you have content that you want featured on Ghana Music? Reach out to us via Email at info@ghanamusic.com or on WhatsApp on 055 979 9767. #GhanaMusic