Top Stories
AB Sax and Naana The Violinist's sensational remake of 'Tena Me Nkyen' sets hearts agog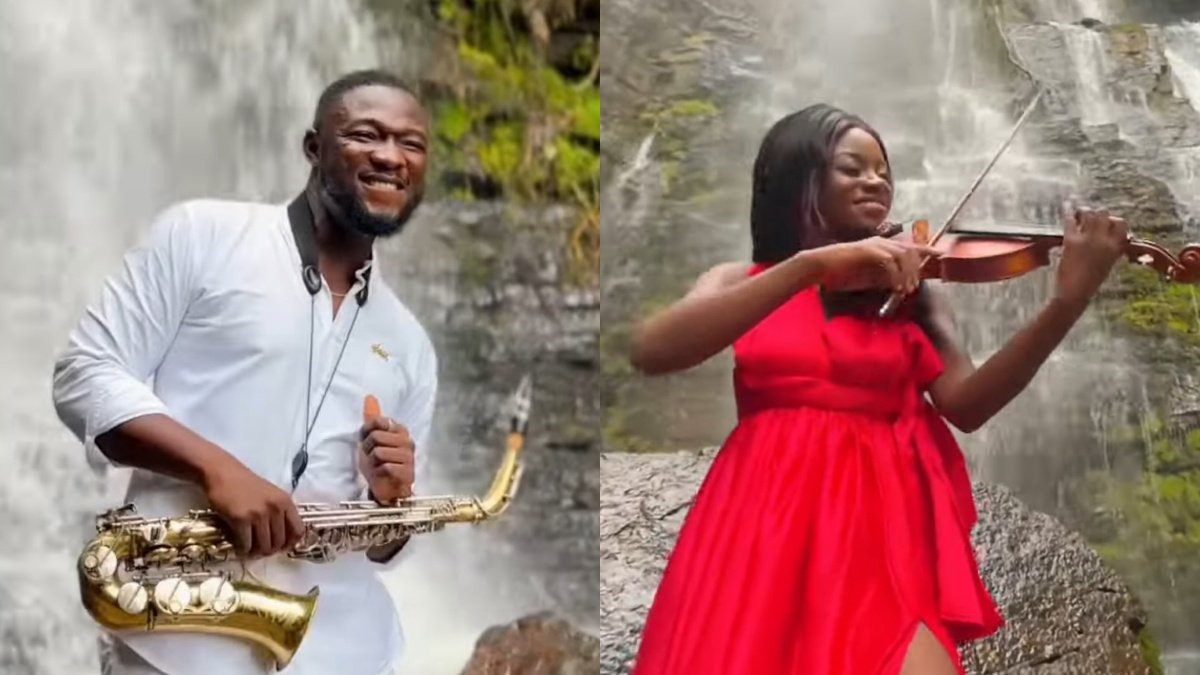 In a harmonious fusion of jazz and classical elements, AB Sax and Naana The Violinist have breathed new life into the timeless Ghanaian classic, "Tena Me Nkyen."
Originally performed by the legendary Paapa Yankson and the enchanting Paulina Oduro, this cherished love song has been reimagined with a unique twist.
The duo's rendition introduces the sensual embrace of the saxophone and the soul-stirring melodies of the violin.
Their collaboration seamlessly marries the worlds of jazz and classical music, creating an auditory masterpiece that resonates with lovers of all genres.
"Tena Me Nkyen" is a poignant love song, expressing the longing for a partner's presence.
AB Sax and Naana The Violinist's interpretation adds depth to the emotional resonance of the lyrics, evoking a sense of nostalgia and passion.
This rendition is a testament to the enduring power of music to transcend boundaries and capture the essence of human emotions.
AB Sax and Naana The Violinist have undeniably crafted a version that pays homage to the original while making it uniquely their own, leaving listeners enchanted and eager for more.
THANK YOU for constantly reading stories on Ghana Music. Kindly like, follow, comment and SHARE stories on all social media platforms for more entertaining updates! Do you have content that you want featured on Ghana Music? Reach out to us via Email at info@ghanamusic.com or on WhatsApp on 055 979 9767. #GhanaMusic