Top Stories
Young and Strong! Amerado and Strongman unite for new EP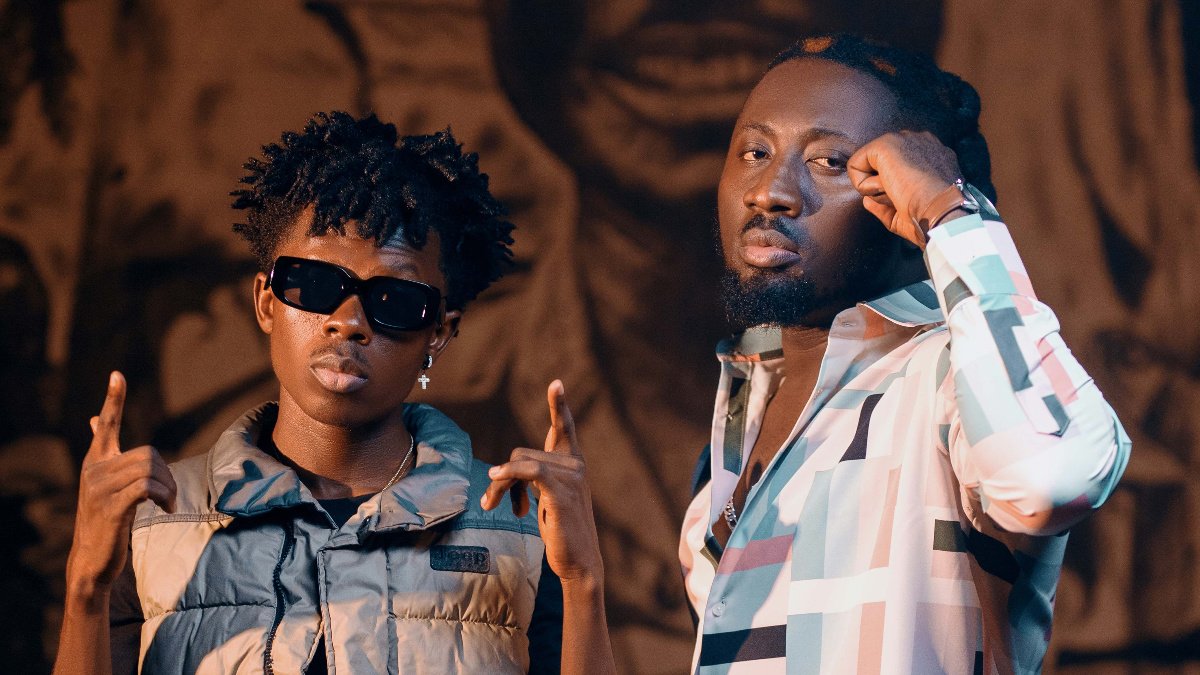 Amerado and Strongman are making headlines as they come together for a highly anticipated joint hip-hop EP titled "Young And Strong".
This exciting announcement has sent ripples of excitement throughout the music industry, leaving fans eager to witness the lyrical prowess of these two acclaimed artists.
This announcement comes a week and a few days after the release of the joint song titled 'Rap Is Still Alive' which has been trending number one on Youtube since its release on 14th July 2023.
The collaborative project, "Young And Strong," marks a significant moment in the Ghanaian hip-hop scene, as it brings together two of its most talented and influential artists.
With the current hip-hop landscape hungry for fresh and authentic content, this joint venture promises to be a breath of fresh air for music enthusiasts.
"Young And Strong" is expected to feature a diverse array of tracks, touching upon themes that resonate with audiences of all ages.
From introspective narratives to thought-provoking social commentaries, the EP will offer a glimpse into the hearts and minds of these talented artists.
One of the key highlights of this collaboration is the fusion of Amerado's dynamic flow and Strongman's compelling delivery.
As the two artists complement each other's styles, "Young And Strong" promises to be a harmonious blend of their distinct talents, setting the stage for an unforgettable musical journey.
Given the individual achievements of Amerado and Strongman, the EP is expected to make a significant impact on the music charts and garner widespread acclaim.
The EP is scheduled for release on 28th July 2023 and will be available on all major streaming platforms, ensuring global accessibility for fans around the world.
Fans who want to pre-order "Young And Strong," can visit https://onerpm.link/youngandstrong and follow Amerado and Strongman on social media for more updates.
THANK YOU for constantly reading stories on Ghana Music. Kindly like, follow, comment and SHARE stories on all social media platforms for more entertaining updates! Do you have content that you want featured on Ghana Music? Reach out to us via Email at info@ghanamusic.com or on WhatsApp on 055 979 9767. #GhanaMusic