Top Stories
Mimlife Records celebrates nominations for Kimilist and Mista Myles at Ghana Music Awards Uk 2023
Mimlife Records, a leading record label known for its exceptional talent and groundbreaking music, is thrilled to announce that two of its talented artists, Kimilist and Mista Myles, have been nominated for the prestigious Ghana Music Awards UK 2023.
The highly anticipated event is scheduled to take place at the Royal Regency Palace Manor Park in London on 7th October 2023.
Kimilist, the sensational rap prodigy, has been recognized for his exceptional work with a nomination in the Hiplife/Hip Hop Song of The Year category for his chart-topping hit, "Pressure."
Meanwhile, the soulful singer Mista Myles has received a nod in the Uncovered Artiste of The Year category, further cementing his position as one of Ghana's most promising talents.
Mimlife Records, the parent company of Mimlife Records, takes immense pride in supporting the Ghana Music Awards UK 2023 as one of the event's sponsors. The record label's General Manager, Eric Asmah, and its esteemed CEO, Mubarak Nkrumah, were present at the unveiling of the nominees on Friday, August 4, 2023, at the Labadi Beach Hotel in Accra, Ghana.
Speaking about the nominations, the CEO of Mimlifelife Records, Mr Mubarak Nkrumah aka K9, expressed his delight, saying, "We are incredibly proud of Kimilist and Mista Myles for their remarkable achievements in the music industry.
Their passion, dedication, and artistry have brought them to this prestigious platform, and we are confident that they will continue to soar to even greater heights."
The Ghana Music Awards UK is an annual event that celebrates the outstanding contributions of Ghanaian artists to the global music industry. This year's edition promises to be a captivating affair, bringing together some of the nation's finest musicians and industry stakeholders under one roof.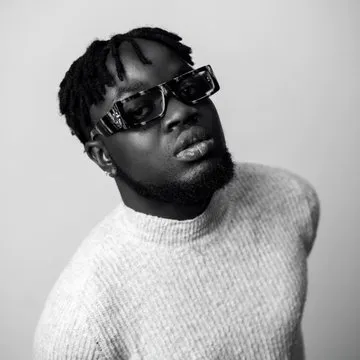 Mimlife Records, under the astute leadership of the CEO, has been pivotal in nurturing and promoting the careers of budding artists that have track records of delivering chart-topping hits and also successful events in Tema.
The label's unwavering commitment to the growth and development of the Ghanaian music industry has been recognized through numerous accolades and awards over the years.
As the anticipation for the Ghana Music Awards UK 2023 builds, the entire Mimlife Records family extends its gratitude to the organizers, fans, and supporters for their continuous encouragement and appreciation of Ghanaian music and talent.
Mimlife Records is a prominent record label based in Ghana, known for its diverse roster of talented artists and its unwavering commitment to promoting Ghanaian music to a global audience.
The label's vision is to become a leading force in the music industry by discovering and nurturing exceptional talent and delivering chart-topping hits. With a passion for excellence and creativity, Mimlife Records continues to leave an indelible mark on the music landscape in Ghana and beyond.
THANK YOU for constantly reading stories on Ghana Music. Kindly like, follow, comment and SHARE stories on all social media platforms for more entertaining updates! Do you have content that you want featured on Ghana Music? Reach out to us via Email at info@ghanamusic.com or on WhatsApp on 055 979 9767. #GhanaMusic