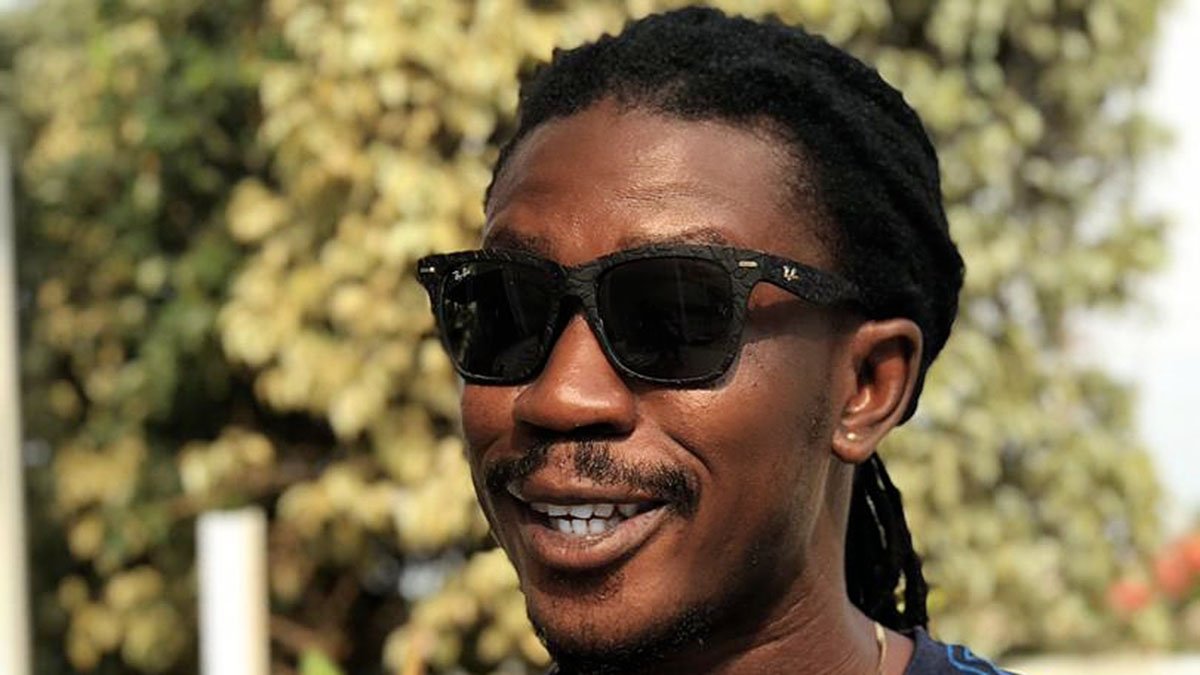 Here is all you need to know about ALIGATA APP, the voice behind the viral hit refix for Akwankwan Hiani dubbed, Alomo Gyata, originally sang by NOBLE ADU KWASI.
This masterpiece of a song titled "ALOMO GYATA" has gone viral in the whole of Ghana and beyond, kind courtesy, social media.
It's a very short but well composed classic Highlife banger by what most music fanatics will call a mystery voice.
The love for the song "ALOMO GYATA" is just amazing and general. One thing that keeps coming up in reviews is how wonderful the vocal texture of the song is.
A lot of people love the song so much they share it without even thinking about the artiste behind this amazing piece of art.
Yes we all know "ALOMO GYATA" is a freestyle or a refix. And the original composer of the main song is NOBLE ADU KWASI, but the question is, how did a new school kid put so much fire calmly on that amazing classic record to bring it back to life?
ALIGATA seems to be a burgeoning force in the Ghanaian Reggae, Dancehall and Afrobeats space. Maybe we were not paying enough attention!
Checking on his socials, dude comes accross as a very consistent lyricist with lots of classic street anthems and gets a lot of love and respect from certain key industry players and media platforms from time to time.
Little did we know he is the same voice behind the monster online song "GBEMIWAA". A song which brought most Ghanaians major relief with how bad the economy is performing. GBEMIWAA is a rendition of STONEBWOY'S GIDIGBA.
This Aligata kid keeps dropping classic records back to back like its nobody's business.
As a music promoter and fanatic, I found him on Instagram with the handle(@aligata.app) just to catch a vibe with him and let him know how big a fan I am of what he does.
Throughout our lengthy fun filled conversation on Instagram, I got to realise how prolific he was and how unbothered he was and most importantly how non-desperate he was. I also got to know ALOMO GYATA was just a freestyle he put out like 5 months back.
He said "boss you see this music thing, it's something that is meant to be enjoyed first and foremost by me the artiste. That energy always transmits itself to neutral listeners all the time.
I always consider listeners when composing vibes. I have simple songs that everybody can sing and very complex songs which I know isn't meant for all. But I always keep a balance because what's to sense of singing or dijaying to yourself?
It's all fun and good vibes for me anytime. No desperation, no bitterness, no blame games. Social media is my TV and RADIO. Anybody who has taken time off to listen to me feels so happy that there is this stupid boy somewhere in Ghana called Aligata who is not a fluke LOL.
Most of the vibes I drop is just to test the waters and at the right time and with the right resources, we will start major promotions like any other artiste these industry people compare me to. For now I'm just enjoying my journey and perfecting my hustle…"
Aligata is one artiste that we must really pay attention to to spice up the variety of artistes we already have in Ghana and Africa.
Facebook: Aligata App
Instagram: @aligata.app
Twitter: @aligatapp
Tik Tok: @aligatapp Audiomack: https://audiomack.com/aligata/song/alomo-gyata-akwankwaa-hiani-refix
Youtube: https://youtu.be/6PLMcSmuH1g
THANK YOU for constantly reading stories on Ghana Music. Kindly like, follow, comment and SHARE stories on all social media platforms for more entertaining updates! Do you have content that you want featured on Ghana Music? Reach out to us via Email at info@ghanamusic.com or on WhatsApp on 055 979 9767.