Top Stories
Ghana Music Freestyle: Emess sure to lyrically mess you up on any given beat!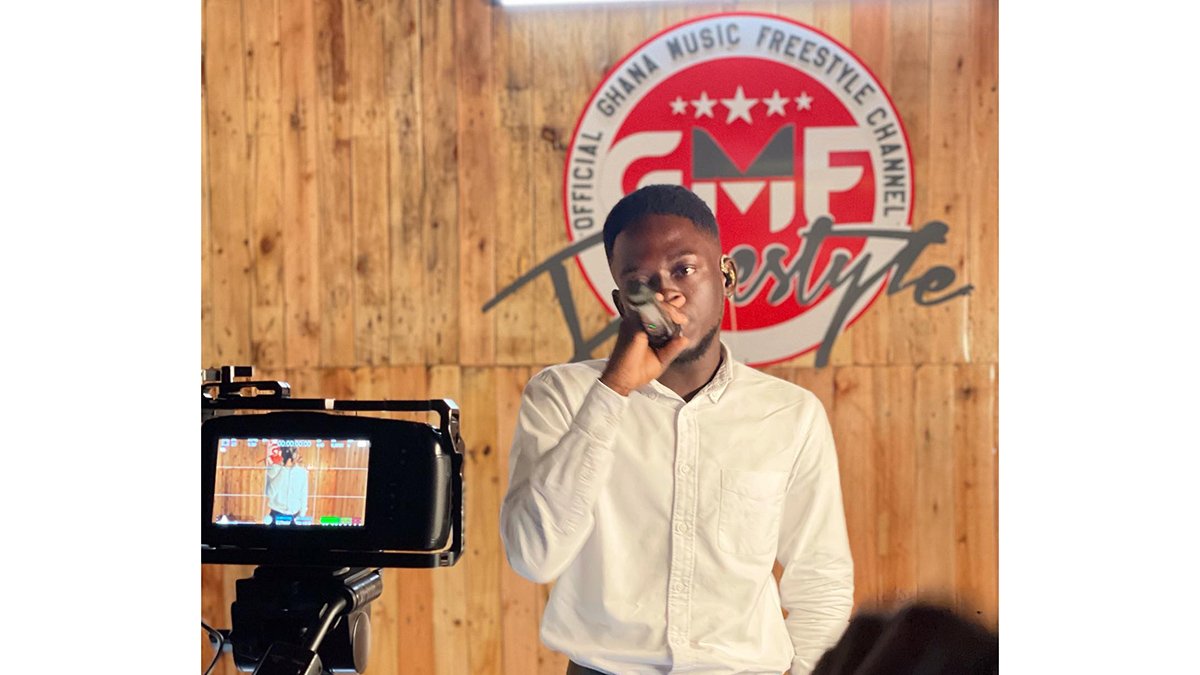 The maiden edition of Ghana Music Freestyle has birthed several promising names including Mannan Seidu a.k.a Emess – a name that has quickly become synonymous with raw talent and artistic authenticity.
As a top 5 finalist in the maiden edition of Ghana Music Freestyle, Emess's journey from high school to the spotlight is a testament to the power of passion and determination in the world of music.
A Glimpse into the Beginnings
Mannan Seidu's love affair with music started as many do – through friends and shared interests. During his high school years, he found himself drawn to the world of melodies and rhythms, a fascination that would eventually shape his destiny.
What began as a simple curiosity would soon blossom into a full-fledged passion that would drive him towards his dreams.
Crafting Artistry Through Influence
In the pursuit of honing his craft, Mannan Seidu found inspiration in the performances of renowned artists like Sarkodie and Kendrick Lamar.
By meticulously studying their music videos and stage presence, he began to understand the nuances of captivating performances.
This dedication to learning from the best served as the foundation for his own stage craft, helping him cultivate a unique image that sets him apart.
A Discography That Resonates
Mannan Seidu's musical journey is marked by a collection of singles that reflect his growth as an artist and his ability to connect with listeners on a personal level.
Tracks like "Golden Child" and "The Plan" showcase his lyrical finesse and his skill in delivering messages that resonate with his audience.
Collaborations with artists like Hanifa and Prof Magic have added layers to his artistry, demonstrating his versatility and ability to blend genres.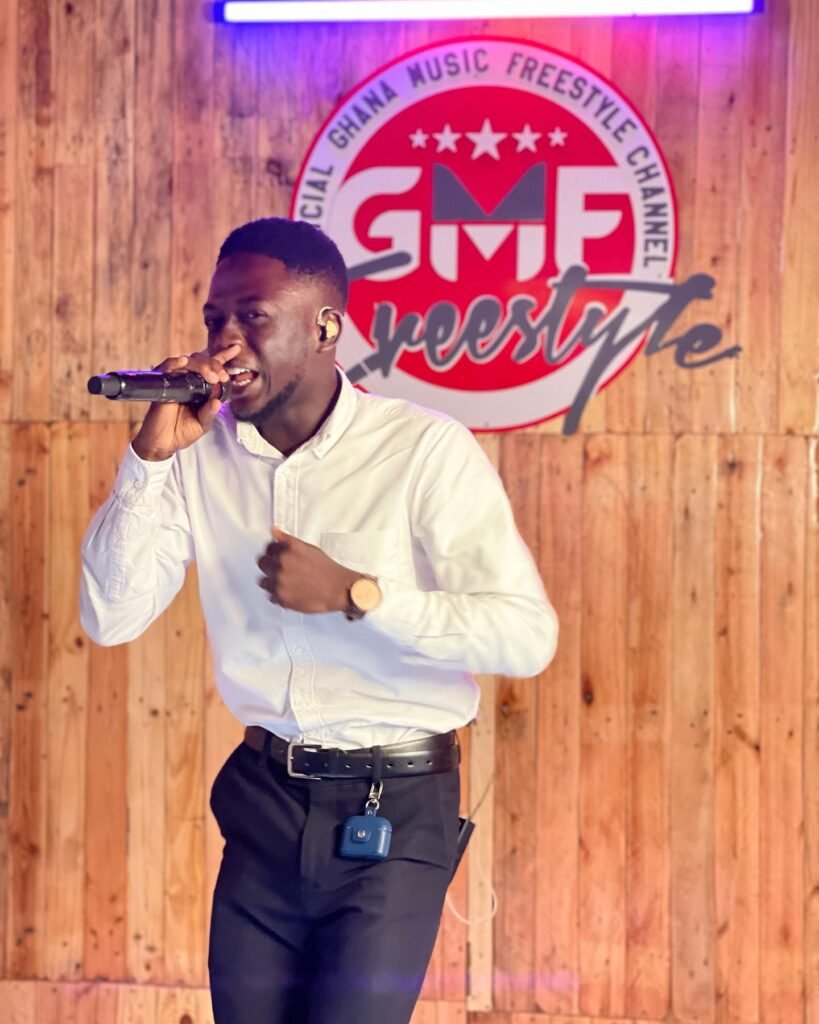 Looking Forward: The Future Projects
The future holds exciting prospects for Mannan Seidu and his dedicated fan base. With singles like "Savage," "Halaal," and "Living in the Moment" featuring Kobie Demar, he continues to evolve his sound while staying true to his roots.
Each release promises a fresh perspective and an exploration of themes that touch on personal experiences, growth, and the essence of life itself.
Social Media Presence: Connecting with Fans
In an era where digital platforms serve as bridges between artists and their fans, Mannan Seidu is a shining example of connectivity.
You can find him on various social media platforms under the handle "@emess_gh," sharing insights into his creative process, engaging with his followers, and offering glimpses of the behind-the-scenes world of music creation.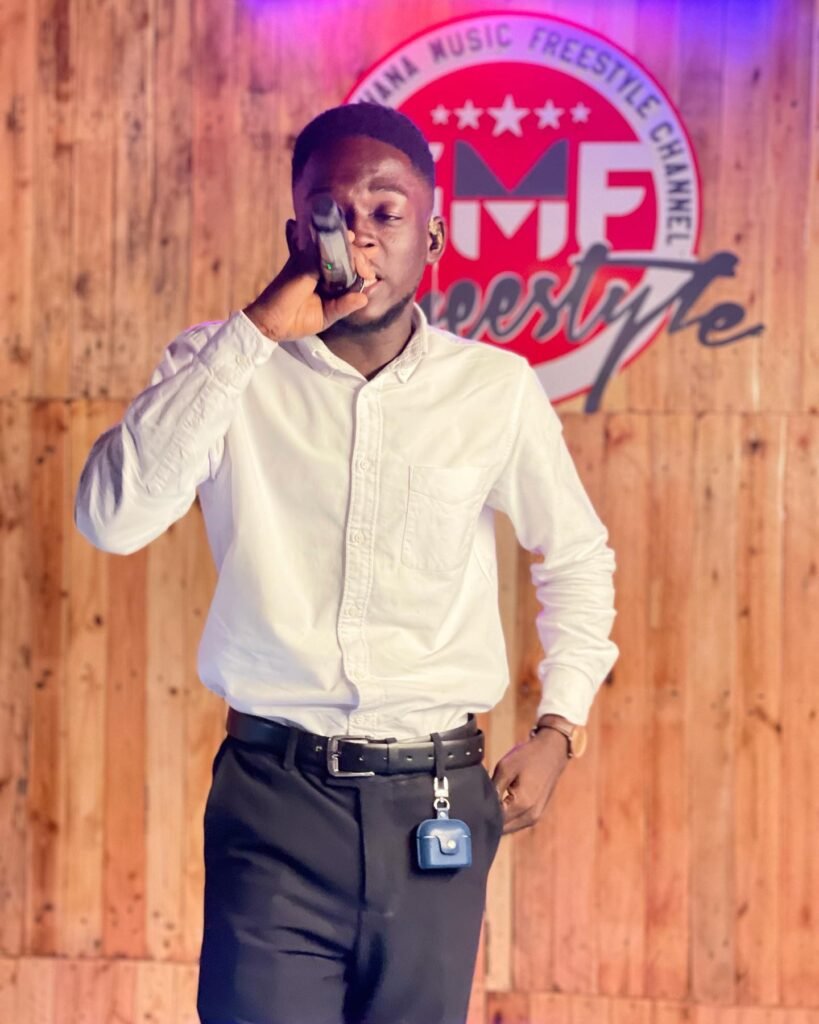 Ghana Music Freestyle: A Stepping Stone to Greatness
Mannan Seidu's participation as a top 5 finalist in the maiden edition of Ghana Music Freestyle has not only validated his talent but has also propelled him into the limelight.
This achievement is a testament to his dedication, hard work, and the unique flair he brings to his performances. With each stage he graces and each lyric he pens, Mannan Seidu solidifies his presence as a force to be reckoned with in Ghana's vibrant music scene.
In a landscape rich with talent, Mannan Seidu's rise serves as a reminder that dreams, when fueled by passion and determination, can turn into remarkable realities.
As he continues to captivate audiences and leave an indelible mark on the industry, fans eagerly anticipate the sonic journeys he has yet to embark upon.
About Ghana Music Freestyle:
Ghana Music FreeStyle Channel presents an opportunity to discover and propel grassroot music talents unto mainstream stardom. Ghana Music Freestyle – Own the stage, Rule the Mic!
THANK YOU for constantly reading stories on Ghana Music. Kindly like, follow, comment and SHARE stories on all social media platforms for more entertaining updates! Do you have content that you want featured on Ghana Music? Reach out to us via Email at info@ghanamusic.com or on WhatsApp on 055 979 9767. #GhanaMusic