Top Stories
Ghana Music Freestyle: Kwesi Sane goes insane when the beat drops!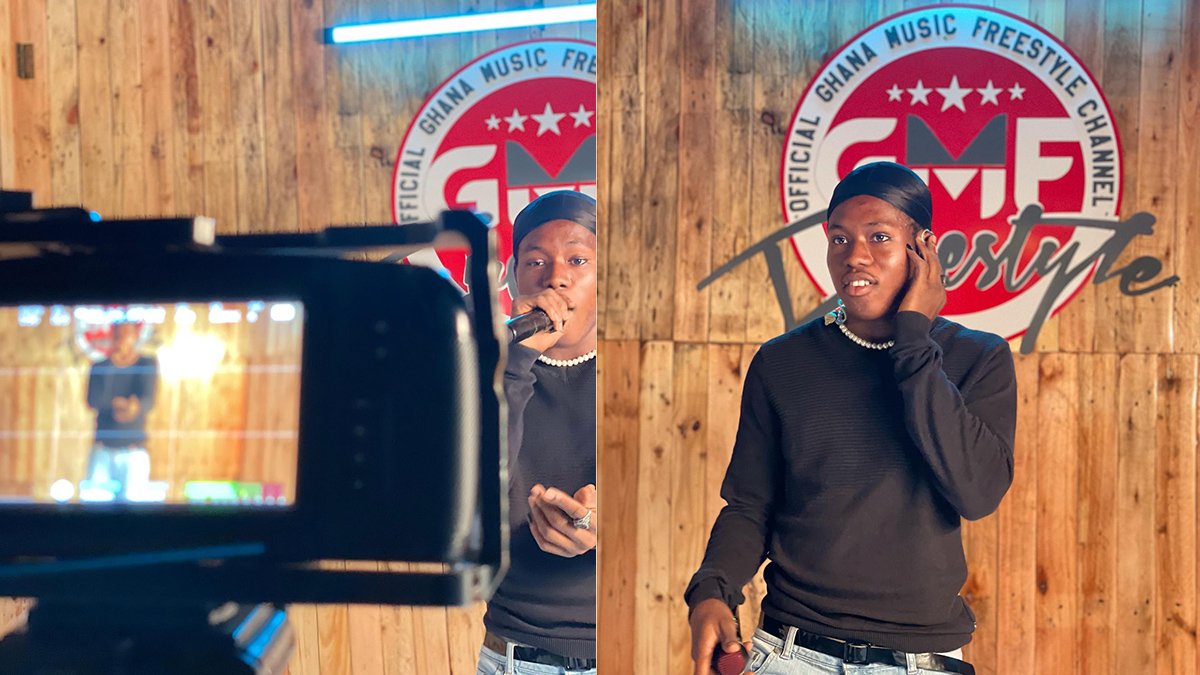 Meet Asani Prince, known by his stage name Kwesi Sane, a rising star whose journey from the streets of Kasoa to the forefront of Ghana Music Freestyle has been marked by determination, artistic growth, and an unwavering belief in his craft.
In the ever-evolving landscape of Ghana's music industry, a young and dynamic artist has emerged, capturing the hearts of listeners with his lyrical finesse and undeniable passion for hip-hop.
As a top 5 finalist in the inaugural edition of the Ghana Music Freestyle competition, Kwesi Sane's story is one of resilience, ambition, and the power of youth expression.
From Kasoa to Nungua: A Journey of Roots and Identity
Kwesi Sane's roots are deeply intertwined with the cultural tapestry of Ghana. Born in Kasoa and raised in Nungua, he carries the essence of both places in his music.
As the fourth child in his family, his journey is a testament to the vibrant spirit of Ghana's youth, fueled by a desire to make his mark on the world.
The Birth of a Rapper: Class 6 and Beyond
Kwesi Sane's journey into the world of hip-hop began at the age of 15, while he was still in Class 6. With a notebook filled with rhymes and a heart brimming with passion, he embarked on a journey that would shape his identity and inspire his music.
His early start allowed him to grow alongside the art form, refining his skills and honing his craft over the years.
Crafting Artistry Through Collective Efforts
Collaboration and growth go hand in hand, and Kwesi Sane's journey is no exception. While specific groups remain unnamed, the collective efforts of fellow artists and peers have played a vital role in helping him build his artistry.
Their shared experiences and perspectives have contributed to shaping his unique style and voice.
"PLAYBOY EP": A Glimpse into Kwesi Sane's World
Kwesi Sane's musical catalog boasts a collection of eight tracks, collectively known as the "PLAYBOY EP."
This body of work is a testament to his dedication to his craft, each track painting a vivid picture of his experiences, dreams, and aspirations.
Through his music, he invites listeners into his world, where vulnerability and strength coexist.
A Vision Beyond: Building a Brand
The journey of an artist is marked by both milestones achieved and those yet to come. For Kwesi Sane, his focus is on building a brand that resonates with his audience.
Through his unique sound, he aims to carve out a space for himself in the industry, one that's defined by authenticity and passion.
Nominee with a Vision: Beyond the Horizon of Awards
Kwesi Sane's journey has seen him nominated as a top 5 finalist in the maiden edition of the Ghana Music Freestyle competition as well as other awards.
While awards may be yet to come, his nominations are a testament to his talent and the recognition he's receiving within the industry.
Championing Self-Belief: Controversies and Aspirations
Kwesi Sane's confidence shines through his words as he asserts himself to be the "hardest youth rapper in Ghana." This bold proclamation embodies his belief in his abilities and his determination to stand out in a competitive field.
His aspirations extend beyond the present, carrying the promise of a future marked by growth and impact.
A Digital Presence: Connecting Through Social Media
In an era defined by digital connectivity, Kwesi Sane is no stranger to the world of social media.
He can be found on Facebook (@Kwesi Sane), Instagram (@kwesisane__), Twitter (@THEsanerapper), and TikTok (@Kwesi Sane), sharing insights into his creative process and connecting with fans who resonate with his music and message.
The Next Chapter: Kwesi Sane's Legacy Unfolds
As Kwesi Sane continues to captivate audiences and leave his imprint on the music scene, his journey stands as an inspiration to young artists everywhere.
His passion, determination, and belief in his abilities are the driving forces behind his rise. With his unique blend of storytelling and lyrical prowess, he is paving the way for a new generation of youth expression in Ghana's vibrant music industry.
As he takes his place among the top 5 finalists in the maiden edition of the Ghana Music Freestyle competition, the world eagerly anticipates the chapters of Kwesi Sane's musical journey yet to be written.
Through his melodies, he carries the hopes, dreams, and stories of youth, making his mark as a voice that deserves to be heard.
About Ghana Music Freestyle:
Ghana Music FreeStyle Channel presents an opportunity to discover and propel grassroot music talents unto mainstream stardom. Ghana Music Freestyle – Own the stage, Rule the Mic!
THANK YOU for constantly reading stories on Ghana Music. Kindly like, follow, comment and SHARE stories on all social media platforms for more entertaining updates! Do you have content that you want featured on Ghana Music? Reach out to us via Email at info@ghanamusic.com or on WhatsApp on 055 979 9767. #GhanaMusic