Top Stories
Michy reveals being a Top-Paid Influencer on Instagram & carries out Shatta Wale's Request to Trim off Majesty's Locs
Diamond Michelle Gbagonah, a.k.a Michy, recently revealed her status as one of the highest-paid Instagram influencers in Ghana, while also surprising many by satisfying Shatta Wale's request of cutting offMajesty's locs
Speaking in an exclusive interview on Joy Fm's Showbiz A-Z , Michy, who doubles as an entrepreneur and an artiste spoke about her journey to becoming a sought-after influencer, emphasizing on her rise to prominence show business.
Acccording to the ex-lover of popular dancehall crooner, Shatta Wale, her desire for marketing inspired her place as one of the highest paid influencers in Ghana, revealing that she is happy to be living the dream and cashing out big on what she loves to do.
She explained by saying that, "I attended Wisconsin University and did marketing. I am using that. I am an influencer. I don't want to brag but I am one of the highest paid influencers on Instagram. I am not the bragging type and you will never know. But influencing is where I am applying the marketing."
It will be recalled that the 'Hustle' crooner in an interview with Giovanni Caleb and AJ Sarpong on 3FM Drive made known that she earns 250,000 cedis as a brand influencer. "It depends. I have packages.
If you can afford just one post, you can do between Gh¢1,500-2000. Now I have a team so we've added 50k to it, 250k for a year. The kind of work I put in makes it worth it. Sometimes, I have to change the background so I'm out at restaurants, hotels, apartments, out of pocket."
Furthermore, Michelle Diamond, mother to Shatta Wale's son, Majesty, has done the unimaginable.
The Media Personality and singer, who for so many years, groomed her son, Majesty to have beautiful locs, has cut them off in a shocking manner.
For so many years, Shatta Wale, Majesty's father has spoken against allowing their son to have locs,
"I don't like that hairstyle. I don't like it, and I didn't grow it. That's why I am saying when he grows up and sees his dad not being a Rastaman …
"I know he will grow up to decide for himself. I am an artiste and I don't want my kids like that," he told Andy Dosty in a 2022 interview.
At the time, Michy and Shatta Wale were not on good terms, so his concerns were not taken into consideration.
However, over the last few weeks, Michy and Shatta Wale seem to have found common ground and bonded over the release of her new song, "Hustle."
This new found bond between the two former love birds may have warranted Michy to give Shatta his wish by cutting off Majesty's locs.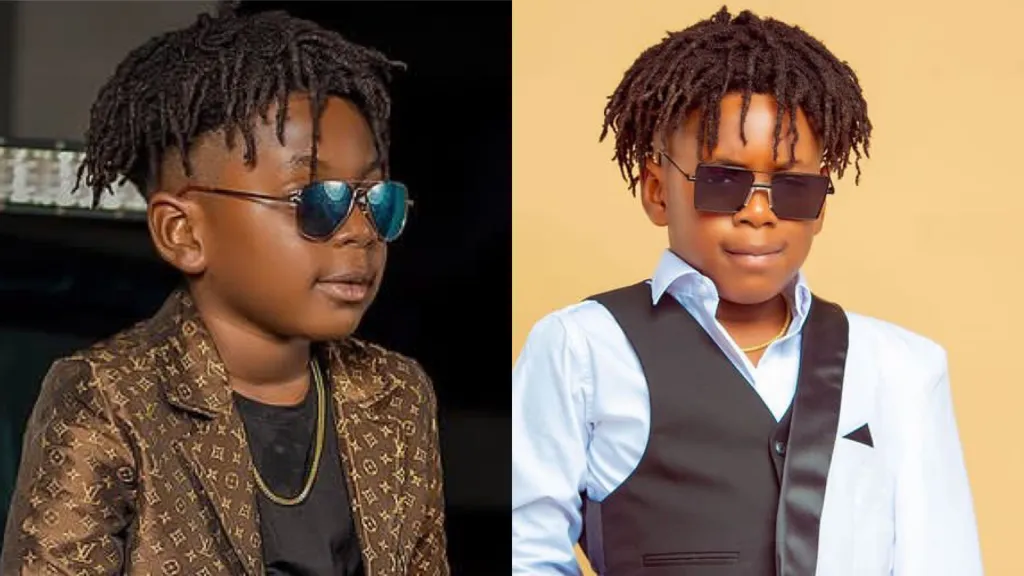 THANK YOU for constantly reading stories on Ghana Music. Kindly like, follow, comment and SHARE stories on all social media platforms for more entertaining updates! Do you have content that you want featured on Ghana Music? Reach out to us via Email at info@ghanamusic.com or on WhatsApp on 055 979 9767. #GhanaMusic