Top Stories
Gambo shares sensitive chapter and struggles in his life with emotional single 'Nobody' featuring Ladé
Gambo returns with a more vibrant single "Nobody" that features another renowned Nigerian singer, 'Adulthood Anthem' hitmaker, Ladé. And again, the writing is on the wall: Gambo has another hit on his hands.
Having secured the #1 spot on Germany's Weekly 100 chart with his previous hit 'Cut Soap' (featuring Goya Menor), which has since amassed over a million streams on Audiomack, Gambo continues to go strong.
'Nobody' is the new hit from the charismatic Ghanaian star to extend his long run of simple yet captivating themes. This time, the song serves as a reminder of how quickly people around you can switch when you go from rags to riches or vice versa.
Unlike Gambo's other songs, 'Nobody' hits high emotional notes with its infectious hook: "They no dey wan dey show love, until they see you hold block/As soon as you dey go up, they wan dey dey'wassup?'" 
Ladé's beautiful vocals and flair accompany the Ghanaian star's pomp as she delivers deep lines: "Nobody wan deywith a nobody who no want become somebody/And when you show what you clear, dem go near you/If you start to dey fade dem go clear you." 
Speaking of the track, Gambo shared: "As someone in a position where most people around me only want what I have, 'Nobody' came from a personal place. It hits home for me and I hope it inspires the same in anyone who listens. Open your eyes."
Gambo is no stranger to success. He has been a menace on the airwaves for years, and 'Nobody' will not change the narrative but better it. The energy he and Ladé bring is one worth coming back to even after many hours of spamming it.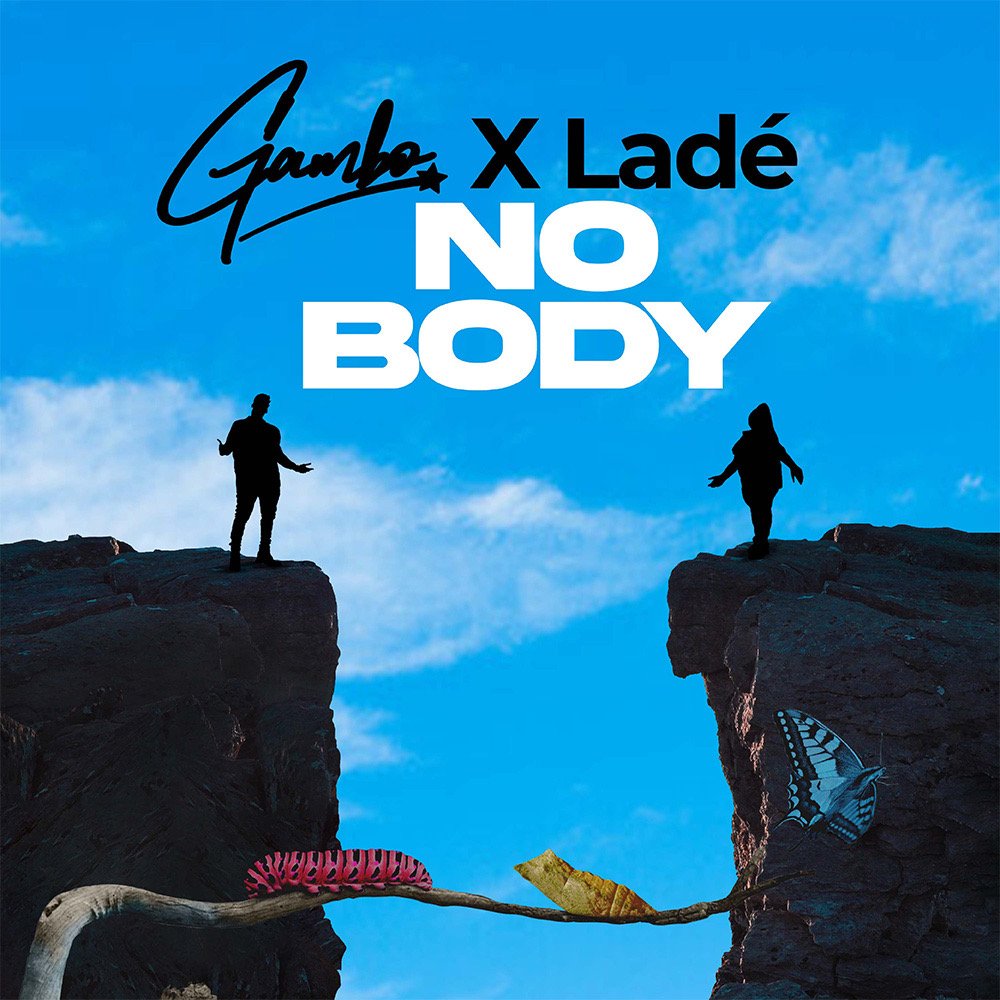 Stream or download 'Nobody' across all major digital platforms here.
To stay update with Gambo, go to:
Twitter: @gambo_ii
Instagram: gambo_ii
Facebook: GAMBO
THANK YOU for constantly reading stories on Ghana Music. Kindly like, follow, comment and SHARE stories on all social media platforms for more entertaining updates! Do you have content that you want featured on Ghana Music? Reach out to us via Email at info@ghanamusic.com or on WhatsApp on 055 979 9767. #GhanaMusic