Top Stories
Epixode to release a 3 in 1 album the 3NITY
There is so much to say about it.
But several media personnel and industry insiders apparently had the opportunity to listen the ever blazing Reggae Dancehall act Epixode's upcoming studio album dubbed 3nity at a special listening session in Labone Sunday night (March 4th).
There, a room full of people had the opportunity to listen to her upcoming album in its entirety, nearly a two weeks before its March 16 release date.
"Incredible," "fire," "electric" and "so different" were among the vague yet intriguing words used to describe the unreleased album. There's at least one track that gave everyone all the feels: "LITERALLY EVERYONE FELT CONNECTED AND COULD RELATE."
Epixode might be embracing his illumination on his upcoming album, but he sure remains beast in the dancehall frat.
It's been a long road from his early days of singing about confusing the enemy on "Avatar." The 3NITY album consists of 3 genres of Music the Reggae part which he chose to call THE FATHER, the Dancehall part which is THE SON and the AFROBEAT side being THE HOLYSPIRIT. The album has 21 songs on it and features 10 artistes from Stonebwoy, Kurl Songs, Kwame, DatBeatGod who happens to produce 80% of the songs all from Ghana and Yung L from Nigeria, Mel B and Ammra Brown of Zimbabwe, Tneena from Cameroon and Junior X from Jamaica.
Epixode has embraced his spiritual side of enlightenment, after being underrated for a while now. "Single," Epi's first single off of the new album, talks about married women that act single when the go to clubs and meet and meet guys.
From the tracks "Single," "Dear Mama" another beautiful song which features his mom who is a veteran in the music game, in this song a depressed and frustrated Episode turns to his mom for advice on how to deal with the disappointment and failures. and "What Ah BamBam," another club banger and "Borkor" an afrobeat that was excellent produced which will suite the lovemaking mood with your spouse (if any). "Give it to them" produced by MixMastaGarzy will get you moving to the beat even if you don't want to.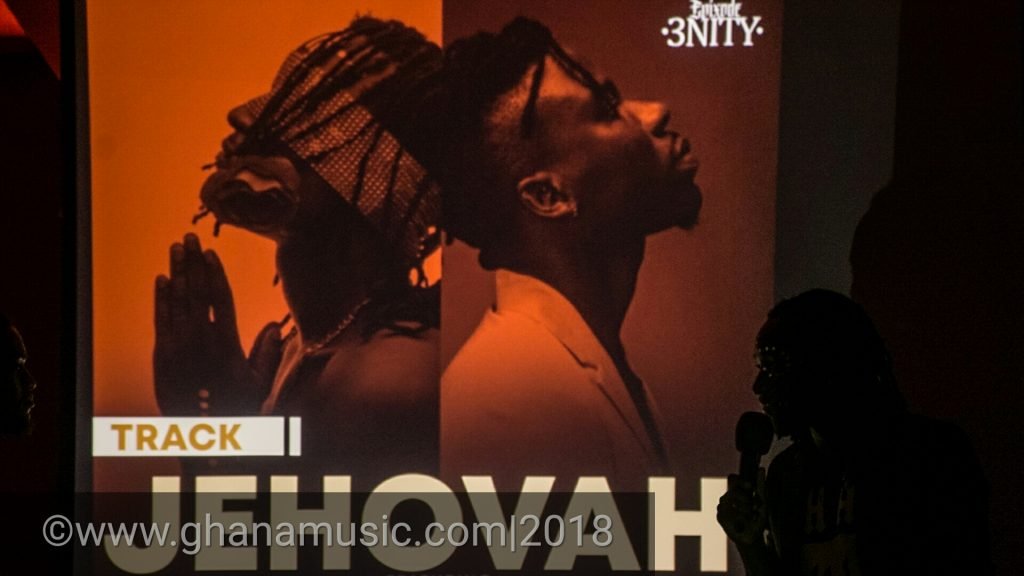 At the listening session made some remarks concerning the recently released list nominations and apparently had some issues with the Board of the VGMA and artistes wrongly nominated in categories they are not fit to be in. " I don't think MzVee should be nominated as the Reggae/Dancehall artiste of the year and her song "Rewind" is not a dancehall song", Epixode voiced out.
And again he vented on wanting to know the person on the board who spearheads as the representative of the Reggae/Dancehall Category and wants the criteria for which the shortlisting is based on.
He went on to further congratulate other colleague artistes in reggae frat doing the best they can to project the country on international platforms, the likes of Ras Kuuku, Blakk Rasta, Rocky Dawuni, Stonebwoy, Shatta Wale, Jupitar and a few others.
Epixode further added that he will be embarking on a street promotion to get his music out his loyal fans. 3NITY will be in all online stores and digital platforms.
Below is the Higlights from the listening session: