Top Stories
Scott Evans queries VGMA over 'Best Side' snub from Afrobeats/Afropop category; calls for Gospel nominations in all genre-based categories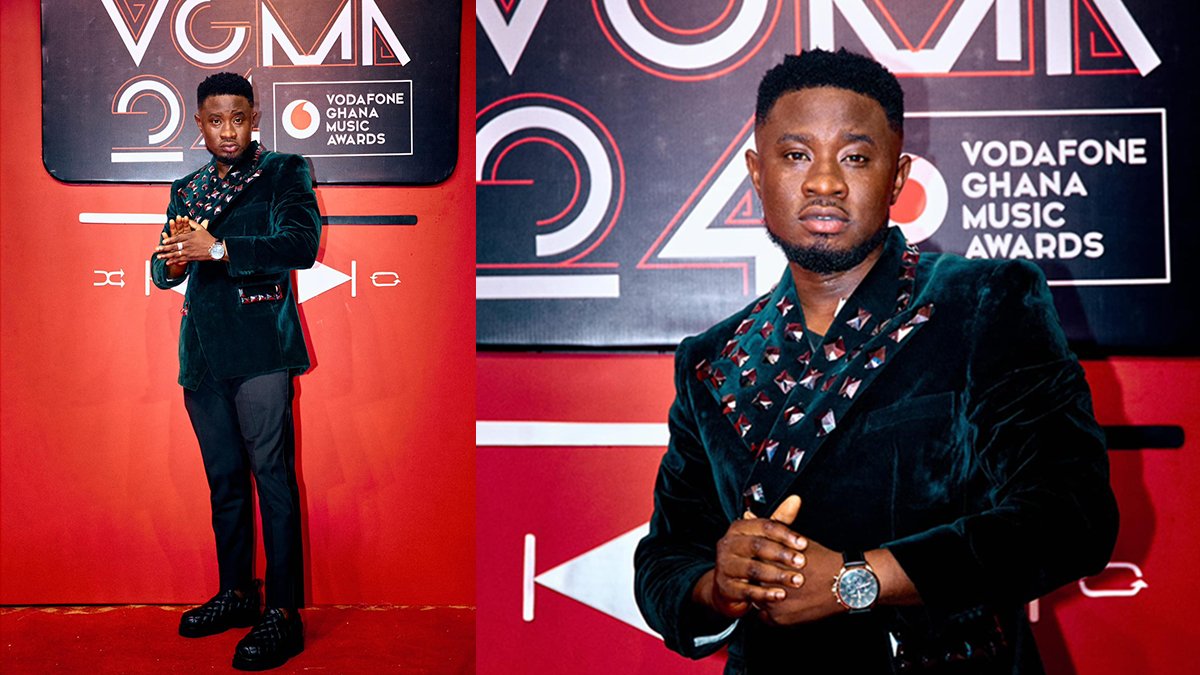 Urban gospel frontliner & inventor of the Gospel Amapiano genre, Scott Evans has emerged as one of the leading voices advocating for the inclusion of gospel songs in all genre categories at the Vodafone Ghana Music Awards (VGMA).
This call comes in response to the absence of gospel songs in specific genre categories, as highlighted by fellow artist Akesse Brempong in a recent tweet.
In his tweet, Akesse Brempong emphasized the influence of gospel music on highlife, stating, "Mediated by the worship experience in Pentecostal-Charismatic churches, we can observe that an aesthetics of liveness has reentered highlife music through the idiom of gospel. But no gospel song in the HIGH LIFE CATEGORY of VGMA24."
His observation raised valid questions about the lack of representation for gospel music in its significant contributions to genres like highlife.
Joining the conversation, gospel musician Kofi Owusu Preprah echoed the sentiments, stressing the value that gospel music brings to award schemes.
He urged organizers to consider opening up all categories to gospel, highlighting that gospel music encompasses various rhythms and should not be limited to a single genre.
During an appearance on Joy FM's Twitter Spaces show, Scott Evans disclosed that he had submitted his song 'Best Side' for consideration in the Afrobeats/Afropop category but did not receive a nomination. Despite the disappointment, he acknowledged that it is one of those aspects of the industry.
Scott Evans expressed the need for the VGMA scheme to evaluate gospel songs not only based on their message but also their rhythm. He believes it is time to recognize the artistic merit of gospel music across diverse genres, allowing for greater representation and appreciation.
In response to these concerns, Robert Klah, the Head of Public Events and Communications at Charterhouse, the organizers of VGMA, acknowledged that the issue of nominating gospel songs in various genre categories had been previously raised during VGMA Board meetings.
He assured stakeholders that further discussions would be held to address this matter and explore possibilities for more inclusive nominations.
The push for gospel songs to be recognized across all VGMA categories reflects the evolving nature of gospel music and its impact on Ghanaian music as a whole.
As advocates like Scott Evans, Akesse Brempong, and Kofi Owusu Preprah continue to raise their voices, it is hopeful that the VGMA organizers will engage in constructive dialogue and consider the valuable contributions of gospel music in all its diversity.
THANK YOU for constantly reading stories on Ghana Music. Kindly like, follow, comment and SHARE stories on all social media platforms for more entertaining updates! Do you have content that you want featured on Ghana Music? Reach out to us via Email at info@ghanamusic.com or on WhatsApp on 055 979 9767.