Top Stories
Ghana Music Awards UK to be launched in Ghana in May
Alordia Promotions and Westcoast Promotions, organizers of the Ghana Music Awards – UK have disclosed the date for the press and media launch of the much-anticipated awards show.
The 2018 edition of the Ghana Music Awards – UK is set to be launched at a press briefing on May 18, 2018.
Meanwhile, popular media outfit, Zylofon 102.1 FM and Zylofon Tv have collaborated with the organizers of the award scheme for this year's edition.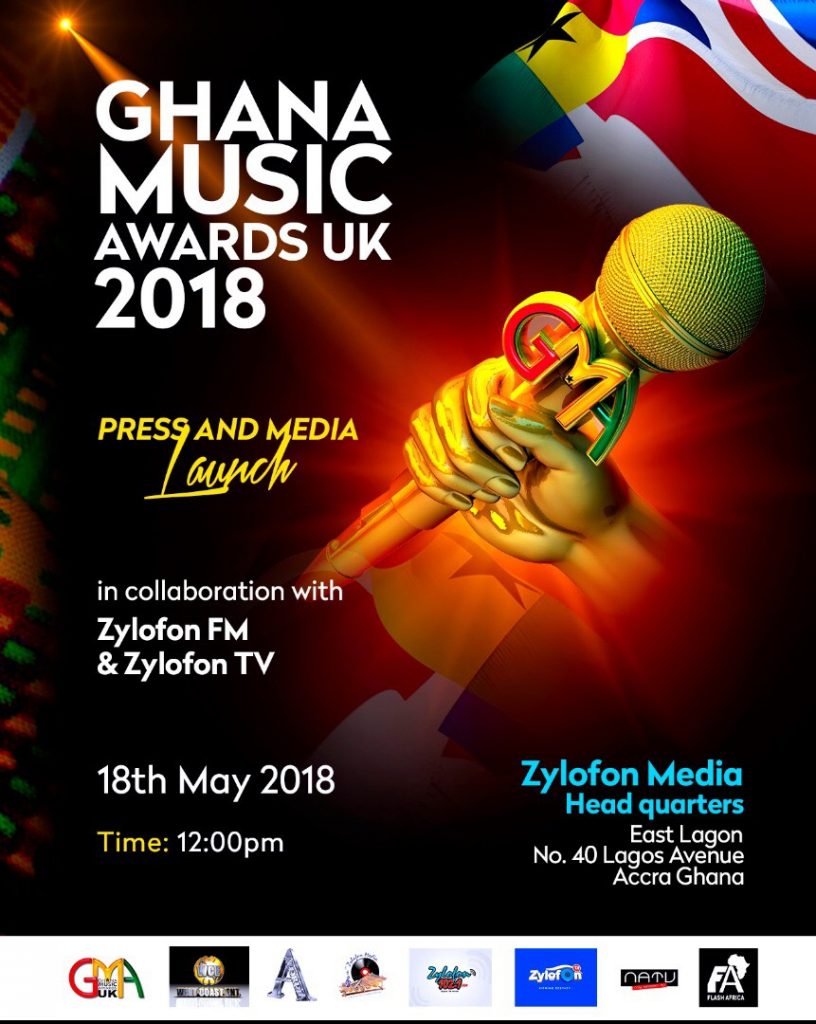 The press and media launch is set to take place at the Zylofon Media headquarters at East Legon, opposite the Grand Mensvic hotel at 12pm.
Also, representatives of both Alordia and Westcoast Promotions, from the United Kingdom, along with executives from Zylofon Media will be present.
One of the key purposes of the award scheme is to enable Ghanaian music travel outside the shores of the nation, hence, all organizations or individuals interested in sponsoring the event are entreated to visit info@ghanamusicawardsuk.com.