Top Stories
Efya Shoots Down Ridicule of Absence During Wizkid's International Performances!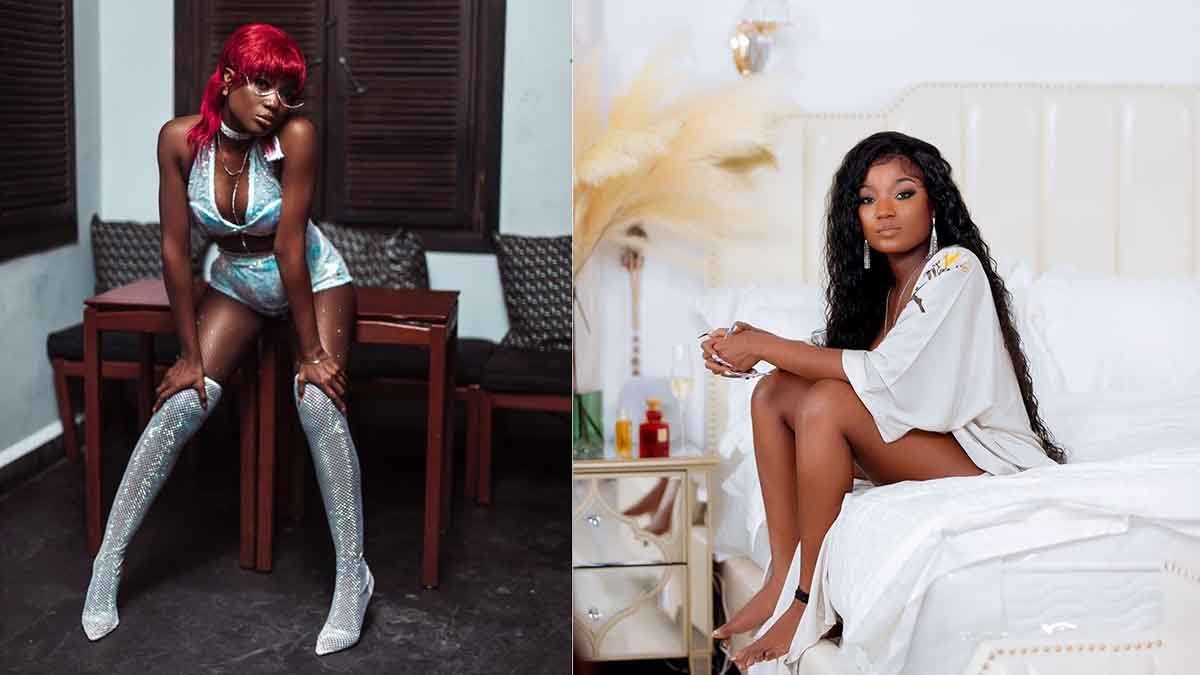 Ghanaian singer, Efya, has addressed allegations suggesting that she and R2bees frequently spend time with Wizkid when he visits Ghana but are noticeably absent during his international shows.
The issue arose when Bullgod, an artist manager, expressed concern over not seeing Efya and R2bees on stage with Wizkid during his recent show at Tottenham Hotspur Stadium, despite their close bond with the Nigerian musician.
Bullgod, owner of Bullhaus Entertainment, couldn't understand why the Ghanaian acts, who often spend quality time with Wizkid when he visits Ghana, were not present on the international stage alongside him.
"So R2Bees and Efya will smoke, drink and chill with Wizkid anytime he's in Ghana but can't join him on international stages and showcase their talents to the world? Again Ghana missed out on national duties at the 62,850 capacity Tottenham Hotspur Stadium in London, yesterday. What is wrong with us?" Bullgod shared on Facebook.
The post sparked discussions on radio and television entertainment talk shows, as people questioned the absence of the Ghanaian musicians.
In response to the conversation, Efya took to Twitter to clarify the complexities of musicians' schedules and commitments. She explained that several factors, including conflicting schedules, prior commitments, and logistical constraints, can make it challenging to join Wizkid on every international performance.
"When it comes to performing on big stages, there are various factors involved that people may not be aware of. Scheduling conflicts, prior commitments, and logistical constraints sometimes make it challenging to accompany Wizkid on every single performance. It doesn't diminish my dedication or the fact that I have also played on countless international stages," she tweeted.
"As an artist, I have a multifaceted career that encompasses my own music, projects, and obligations. While I value my friendship and artistic connection with Wizkid, I also have my own aspirations and commitments in the music industry. It is essential to strike a balance and prioritize professional growth and individual endeavors."
"It is disheartening to be ridiculed based on misunderstandings and assumptions. I hope this thread provides clarity and sheds light on the intricacies of the music industry. Let us focus on celebrating each other's achievements rather than perpetuating unnecessary controversies," she stated.
Efya emphasized that these challenges don't diminish her dedication or the fact that she has performed on numerous international stages before.
THANK YOU for constantly reading stories on Ghana Music. Kindly like, follow, comment and SHARE stories on all social media platforms for more entertaining updates! Do you have content that you want featured on Ghana Music? Reach out to us via Email at info@ghanamusic.com or on WhatsApp on 055 979 9767. #GhanaMusic