Top Stories
A book & a betrayal! All you need to know about Yvonne Nelson's entanglement with Sarkodie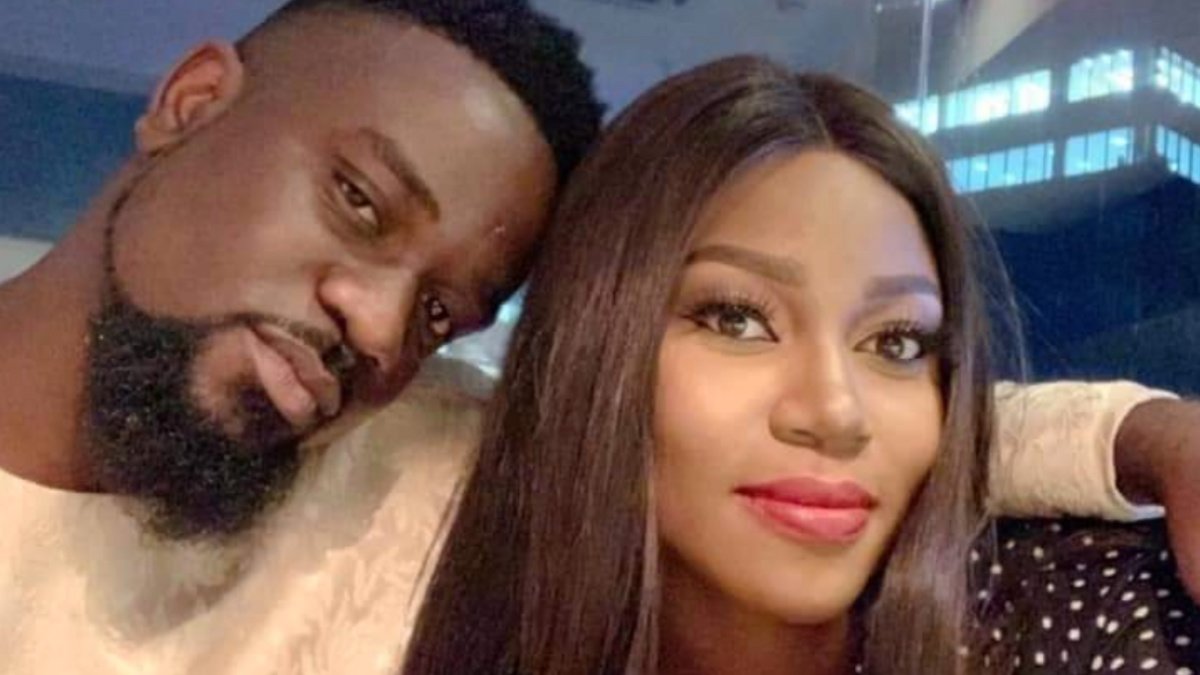 In her newly released book, "I Am Not Yvonne Nelson," Ghanaian actress and filmmaker Yvonne Nelson has opened up about a significant chapter in her life that involves renowned rapper Sarkodie.
Chapter 8 of the book sheds light on their past relationship, disclosing an alleged pregnancy and subsequent abortion back in 2010.
Yvonne Nelson's candid account takes readers on a journey through her personal experiences and emotions during that time.
She describes Sarkodie as a talented up-and-coming musician with immense potential to become a major artist in Ghana and beyond. However, the future seemed uncertain, and Sarkodie was still navigating his way through the complexities of life.
The actress further shares that Sarkodie was living with his mother at the time, and the responsibilities of parenthood seemed overwhelming, given his circumstances.
Yvonne Nelson portrays a young man who was not yet prepared to shoulder the burdens of fatherhood while he himself relied on the support of his mother.
This revelation offers a glimpse into the challenges faced by both Yvonne Nelson and Sarkodie during that period in their lives. It highlights the delicate balance between personal aspirations and the realities of relationships, fame, and the pursuit of dreams.
While the disclosure is certainly a sensitive topic, it serves as a reminder that public figures are not immune to the complexities of human experiences.
Yvonne Nelson's openness about her past aims to spark conversations about the intricacies of relationships and the choices individuals face in different stages of their lives.
As fans and followers reflect on Yvonne Nelson's revelations, it's essential to approach the subject with empathy and understanding.
The focus should not solely be on the controversy surrounding the disclosure but on the broader context of personal growth, self-reflection, and the challenges faced by individuals in their journey towards success.
Ultimately, Yvonne Nelson's decision to share her story adds another layer to the multifaceted narrative of the entertainment industry, where relationships and personal struggles often intertwine with artistic pursuits.
As readers delve into "I Am Not Yvonne Nelson," they gain a deeper understanding of the actress's journey and the complexities of her past relationship with Sarkodie.
It remains to be seen how this revelation will impact the public's perception of both Yvonne Nelson and Sarkodie. However, one thing is certain – it invites further dialogue about the realities faced by public figures in their pursuit of personal and professional growth.
As fans and music enthusiasts, let us approach this revelation with respect for the privacy and emotions of those involved.
And as we continue to appreciate the artistry and talent displayed by Yvonne Nelson and Sarkodie, let us remember that behind the glitz and glamour, there are human stories that shape their lives and the music they create.
THANK YOU for constantly reading stories on Ghana Music. Kindly like, follow, comment and SHARE stories on all social media platforms for more entertaining updates! Do you have content that you want featured on Ghana Music? Reach out to us via Email at info@ghanamusic.com or on WhatsApp on 055 979 9767. #GhanaMusic