Top Stories
Black Sherif earns 2nd nomination in 2023 BET HipHop Awards; hints on haters wanting to slash his throat!
Ghanaian rapper Black Sherif, also known as Mohammed Ismail Sheriff, has earned his second BET nomination & recently discussed the challenges he's been facing in his career, shedding light on some longstanding issues he's been silently dealing with.
Black Sherif has been nominated in the Best International Flow category at the 2023 BET Hip Hop Awards.
Black Sherif will compete against nine other rappers for the award. Three of his competitors are Africans, Aka and K.O from South Africa and Sampa The Great from Zimbabwe.
The other nominees are Gazo (France), Central Cee (UK), J Hus (UK), Major Rd (Brazil), Ninho (France) and Tasha & Tracie (Brazil).
The show will tape in Atlanta on Tuesday, October 3, 2023.
Black Sherif gabbed his first nomination for the 'Best International Flow' last year but lost the Award to Benjamin Epps.
He was nominated in the 'Best International Flow' category with Benjamin Epps (France) Central Cee (UK), Blxckie (South Africa), Haviah Mighty (Canada), Knucks (UK), Le Juiice (France), Nadia Nakai (Zimbabwe), and Tasha & Tracie (Brazil) at the 2022 edition of the prestigious awards scheme.
BET promises that "the telecast will salute 50 years of hip-hop with not-to-be-missed moments and performances."
Furthermore, the acclaimed musician shared his thoughts in a TikTok live video, where he expressed how certain individuals have been relentlessly targeting him.
He revealed that these attacks on his life have been escalating, causing him a great deal of distress.
Black Sherif said his mind hasn't been at peace because attacks on his life have intensified.
In his own words, "People have pestered me, chased me to slash my throat."
An emotionalBlack Sherif, after making this disclosure, ended the live video abruptly.
"I've been at war, I've been growing my hair, I've been running, I've been recording, I've been talking to my mum and dad. There's been a lot going on. When it's all said and done, everybody go hear am.
"No one is excluded. People who have pestered me before, others have chased me and want to slash my throat. People dey chase my throat, dey want slash am! On God! (speaks pijin)," he stated in the said TikTok live.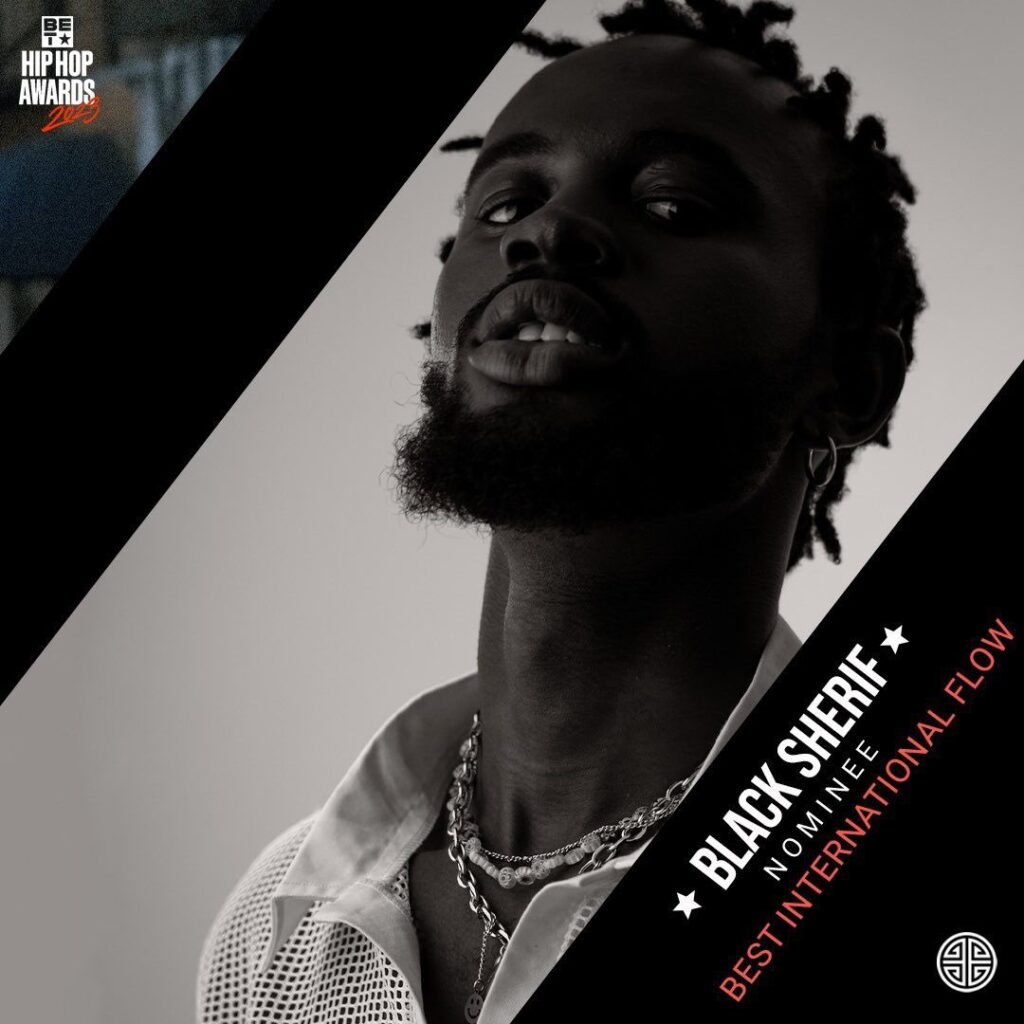 His statements have since drawn concerns from netizens who have asked stakeholders not to take them lightly.
Others have also offered prayers to him while bemoaning the level of hate within the showbiz industry.
THANK YOU for constantly reading stories on Ghana Music. Kindly like, follow, comment and SHARE stories on all social media platforms for more entertaining updates! Do you have content that you want featured on Ghana Music? Reach out to us via Email at info@ghanamusic.com or on WhatsApp on 055 979 9767. #GhanaMusic